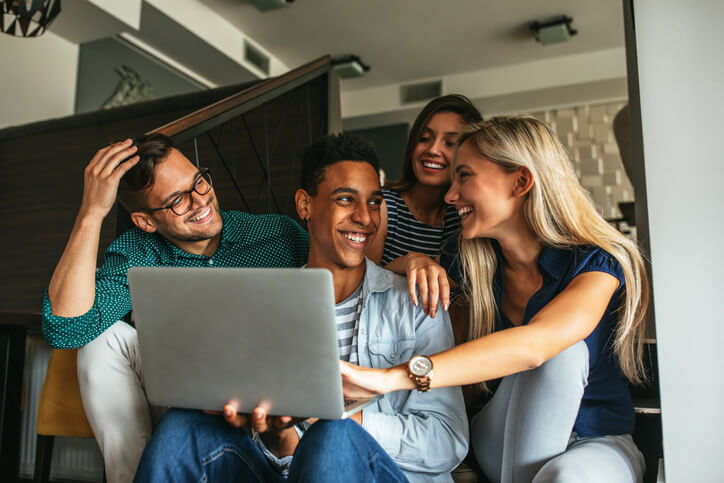 Posted on Dec 3rd, 2019 in How To's, Gainesville Apartments, Gainesville, College Students
Gainesville is a college town — with the feel of a cozy small town and bigger city all wrapped in one — perfect to feel at home in. Getting acclimated to a new place can take some time, but once it happens you'll feel just like a Gainesville native. At Contemporary Management Concepts, LLLP, we offer apartments and homes in Gainesville's most sought-after neighborhoods including student apartments near UF and homes, townhouses and luxury apartments for rent.
Explore Gainesville's Neighborhoods
The best first step to feeling right at home is to become familiar with Gainesville's neighborhoods, all distinct in location and attractions.
Downtown
Located down the road from the UF campus, Downtown is the most popular part of Gainesville, even if it's the smallest area. Downtown has something for everyone whether you're looking for shopping (Arrows Aim, Pop-A-Top, Hear Again), good local eats (The Top, Crane Ramen, Big Lou's Pizza), or a place to imbibe and have fun (Arcade Bar, White Buffalo, University Club). Downtown also features the historic Hippodrome Theatre — perfect for all ages. With plenty of housing available between UF and downtown, such as Lyons Corner, it's easy to stay connected to campus without being too far from the fun of downtown.
Midtown
This area is right across the street from campus, hosts some of the closest apartments near UF, and is the hot party scene for students involved in Greek life on campus. It features famous bars among students such as Grog House Bar & Grill, Fat Daddy's, and The Social, and perfect after-hours eateries like Relish and Italian Gator Pizza.
Residential Gainesville
Outside the four main roads surrounding UF, there's a thriving suburban and rural community. West of the campus is Haile, Newberry, and Archer, while Micanopy is a few miles south. Each community boasts its own unique landmarks, culture, and contemporary housing options, so they're worth exploring while you live here.
Learn The Roads & Public Transportation Schedules
Getting around Gainesville is the only way to immerse yourself in the city's vibrant culture. The four main roads to know are Southwest Archer Road (S.R. 24), Northwest 34th Street, 13th Street (NE S.R. 24), and West Newberry Road / West University Avenue. They surround the main UF campus and have all the restaurants, shops, and other essential amenities you could ever need.
Public transportation is also a reliable way to travel on and off campus, thanks to the well-run RTS bus system with routes extending from Downtown to all over the residential area. The city itself is also right off of Interstate 75 (I-75), so traveling to other parts of the state is easier than ever.
Adapt To The Weather
Gainesville's weather can change on a dime — sunny one minute, torrential downpour the next. The city, affectionately called Rainesville by residents, has a humid subtropical climate that causes these sudden weather changes and heavy rain showers throughout the day during the rainy season. May through September are the warmest months, while December through February are the coolest and driest. The heaviest rain comes during June and July.
Understand UF Athletics
Sports are king in Gainesville, especially Florida Gators football and basketball. While being a die-hard fan isn't required, having some knowledge of UF Athletics will help you better fit in with locals and use the vernacular. Knowing the general athletics schedule can also help you avoid traffic around campus, especially on Saturdays during football season.
Decorate Your New Apartment Or Home
An apartment or a new house isn't a home until you add personal touches. Whether your apartment is fully furnished or needs some new pieces, adding decorations such as a cozy couch, eccentric wall art, and cool lighting fixtures to your pad is a perfect way to reflect your personality and feel at home. There's plenty of shopping and thrift store options in the Gainesville area to score awesome pieces including Butler Plaza, Oaks Mall, Goodwill, and Flashbacks Recycled Fashions.
Find Homes & Apartments For Rent
Putting down roots in Gainesville starts with discovering the right apartment or home for rent. Contemporary Management Concepts, LLLP is a primary provider of rental properties in Florida, and we manage a variety of student apartments, townhouses, and homes where students can either live alone or with other roommates. Contact us today to learn more about our properties or get in touch with our staff!