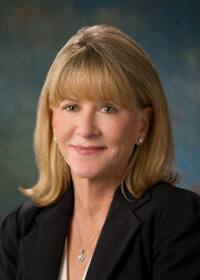 Debbie E. Berdy
Founder & Partner
Hometown: Gainesville, FL
Hobbies: Photography, quail hunting, sailing, travel, hiking, biking and horseback riding Favorite Song: "New York, New York" by Frank Sinatra
As founder and partner of Contemporary Management, Debbie leads the planning and long-term growth of the firm in the southeastern United States. Through her tenure, she believes the key to success is aligning the goals of the firm with the clients' needs by combining a full-service experience; consulting on items such as construction and design, interior decorating, marketing, financial expertise, and maintenance.
Debbie has over three decades of experience in all aspects of the industry; from development, management, realty, and brokerage. She is a member of the National Multifamily Housing Council, the National Association of Home Builders, the National Apartment Association, Building Owners and Managers Association, and Urban Land Institute.
Debbie is a licensed real estate broker in the state of Florida and serves on the board of directors for Merchant & Southern Bank and the Loan Committee and board of directors for Gateway Bank. She was also appointed to the Advisory Board for Center State Bank.
Debbie is also committed to giving back to her community and supports the following charities: Tyler's Hope, The Susan G. Komen Breast Cancer Foundation, Haven Hospice of Florida, and Quigley House of Clay County.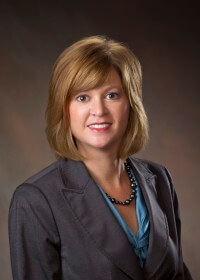 Sonia Fox
CEO & Partner
Hometown: Gainesville, FL
Hobbies: Spending time with family and friends, preparing great meals and volunteering for local charities and church. Favorite Song: "The Wind Beneath My Wings"
Sonia Fox is CEO and partner of Contemporary Management. She is a second-generation property manager who grew up in the business. As a respected businesswoman in property management since 1990, a licensed real estate broker and founder and co-owner of Sonia Jo's Interior Designs, Sonia has over thirty years of property management experience with a bachelor's degree in Business Management from Valdosta State University.
Sonia is responsible for property operations and the company's strategic initiatives in managing the CMC portfolio. She works closely with the property owners and operational teams to achieve strategic revenue goals and to ensure that clients and residents experience the best customer service.
Sonia started working with the company as an administrative assistant in the 90s and was promoted to vice president in 1994. She became a partner of the corporation in 2000 and was later promoted to president of Contemporary Management Concepts.
Sonia is a member of the Gainesville Apartment Association, the National Apartment Association, and the Urban Land Institute. She sits on the staff parish board of Trinity United Methodist Church and Danscompany of Gainesville board. She passionately works with philanthropy groups such as Haven Hospice of Florida, Tyler's Hope, and the Susan G. Komen Breast Cancer Foundation.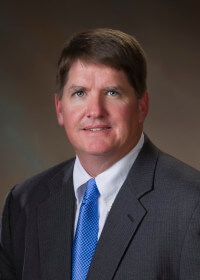 Pat Dailey
President, CFO &amp Partner
Hometown: Gainesville, FL
Hobbies: Golf, Fishing, Boating, or any other sport you find on "The Outdoor Living Network" Favorite Song: "The Florida Gator Fight Song"
Pat is responsible for planning and developing the fiscal financial function and performance of Contemporary Management Concepts. He also develops, directs, and evaluates the financial performance of properties and associations that are managed by CMC. This includes overseeing all aspects of the financial reporting for both the company and its clients. He provides strategic, financial input and leadership on issues affecting the company and their clients to optimize return. Pat serves as the critical liaison with outside entities such as mortgage lenders, banks, and insurance companies. He also oversees correspondence with auditors, insurance adjusters, government officials, tax authorities, and appraisers.
Pat has worked in the resident multi-family industry, for over 20 years and has over 17 years of experience in financial management as well as extensive experience as a comptroller. He earned his BS in Accounting from The University of Florida, a Master of Accountancy Degree from the University of North Florida, and served active duty in the United States Marine Corps. He is a Licensed Real Estate Broker and a licensed CAM in the state of Florida.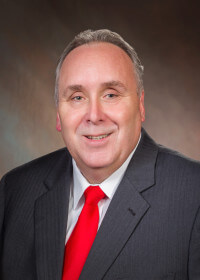 Syd Crosby
Senior Regional Manager, North
Hometown: Daytona Beach, FL
Hobbies: Hanging out with his daughter and namesake Sydney, antiquing, chess, fishing, eBay, SportsCenter, and college football — especially the Florida Gators
Syd began his career in property management with CMC as a leasing agent and has held jobs at every level of property management including property manager, training manager, and regional supervisor. He has expertise in employee relations, marketing, resident relations, budgeting, training, leasing, and resident retention.
As regional manager north Syd works in the Gainesville area, ensuring company policy and procedures are followed on multiple sites. Syd joined CMC in 1989 and uses his 30 + years of professional experience to help CMC achieve its annual financial and business goals. After spending the 80s in college, he received his Florida's realtors license in 1991 and has been a licensed agent in the state of Florida ever since. He has served as the vice president of the North Central Florida Apartment Association and has been involved with the Florida Youth Challenge Academy working with at-risk youth. He is a member of the legislative committee, a past state vice president of the FFA, and a licensed CAM.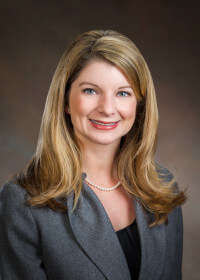 Kim Hafey
Senior Regional Manager, Gainesville
Hometown: Gainesville, FL
Hobbies: Running and Family Favorite Singer: Luke Bryan
After attending both Santa Fe College and UF, Kim earned her Florida Real Estate License in 2004. She quickly found success in on-site home sales and began her career with CMC two years later. In her tenure with Contemporary Management Concepts Kim has served as a leasing agent and property manager overseeing several of the largest properties in the corporate portfolio. Kim was promoted to regional manager in the fall of 2014 and says that the people who report to her make her job rewarding and each day rich with new experiences. Being at the regional level has provided her a broader spectrum view of the industry and she is energized by the opportunity to support her team and continue to learn. For her leadership and determination at Contemporary Management Concepts, her commitment to serving her properties' residents and the greater Gainesville community, and for exhibiting excellence and professionalism in the property management industry, Kim was awarded the prestigious accolade as North Central Florida's Apartment Association's 2019 Corporate Support Staff Person of the year.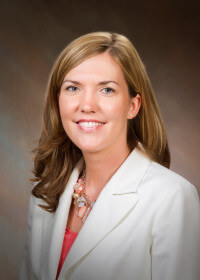 Regina Dampier
Senior Regional Manager, South
Hometown: Clayton, GA
Hobbies: Hiking, running, spending time with family, volunteering with local missions, and teaching Sunday School
Regina joined Contemporary Management Concepts in 2003. She brings with her over 13 years of professional property management experience. She is a member of the Apartment Association of Greater Orlando and serves on their legislative committee. Regina has been involved in extensive renovations, new development, and lease-ups, repositioning of properties, and acquisitions. She is experienced in the execution and development of marketing and strategic planning.
As Regional Manager South, Regina is responsible for more than 1,500 units located in Orlando, Lakeland, and Jacksonville. She supervises a team of over 30 employees and five on-site property managers.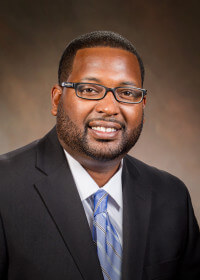 Corey Williams
Regional & Acquisition Sales Manager
Hometown: Elizabethtown, KY
Hobbies: Golf and off-shore fishing Favorite Song: "Try a Little Tenderness" by Otis Redding
Corey began working with CMC in 2005 as a leasing agent. Within six months, he earned Leasing Agent of the Quarter, twice and was soon promoted to property manager. He simultaneously owned and operated a multi-family cleaning service for two years.
The properties under Corey's leadership began to show a track record of renewal and retention. His leasing agents also developed their skill set as key sales personnel and went on to further promotions. Corey became CMC's director of training and held this position for four years. In 2017, he was promoted to regional manager and now he expertly oversees many of CMC's Gainesville student housing properties.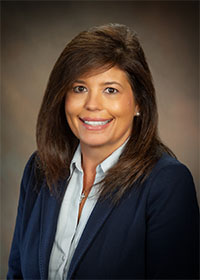 Jamie Davis
Regional Manager
Hometown: New Port Richey, FL
Hobbies: Spending time with family, cooking, and entertaining friends, enjoys weekends on the water and the beach or spectating at a Gator football game Favorite Song: "God Bless the USA," by Lee Greenwood
Jamie Davis, a native of the Tampa Bay area, began her career as a leasing professional and has over 28 years of experience in both conventional and student housing. In January of 2000, Jamie moved to Gainesville as a property manager and area manager in student housing where she led her teams in a successful lease-up of a new development and oversaw renovations, acquisitions, and sales. In 2002 Jamie earned her CAM certification, then in 2005, she attained her Florida real estate license. Jamie spent several years volunteering and serving as a board member for the North Central Florida Apartment Association. After spending 15-years in student housing, she joined CMC in 2015 to manage Hunters Crossing, a 300-unit conventional property. Under her leadership, Hunters Crossing won the NCFAA 2016 Conventional Property of the Year. Jamie received the CMC award for employee of the month and was promoted to regional manager in November 2019. As a regional manager, she now oversees both student and conventional properties, as well as lease-ups, and extensive renovations.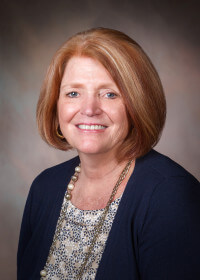 Juli Lague
Chief Accounting Officer
Hometown: Fort Lauderdale, FL
Hobbies: Fishing and being with family Favorite Singer: Frank Sinatra
Juli is an alumna of Auburn University and graduated cum laude with a major in accounting. She is a Florida licensed CPA with over 25 years of experience in accounting, primarily in small business environments. Juli moved to Gainesville in 2007 and joined the Contemporary Management team in 2012. She is also a proud Air Force mom.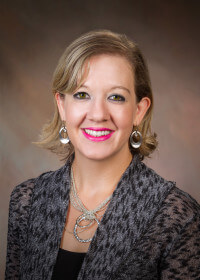 Heather Beattie
Training Director
Hometown: Midland, MI
Hobbies: Photography, creating movies and websites, chasing my three little girls, watching movies, resident events & social media Favorite Artists: Metallica to Taylor Swift, Katy Perry, Enya and even Nelly
Heather's background is in finance, mortgages, and banking. She started in property management in 2005 and has been with CMC since 2007 in a myriad of roles. She started as assistant manager of Lakewood Villas before she was quickly promoted to manager at Woodland Villas. Shortly after, she was promoted to property manager at a larger community, Cricket Club II. Within a few months, Heather was promoted to financial assistant and moved to the corporate office in 2010.
After giving birth to beautiful triplets in 2010, she returned as interim property manager for Hunters Crossing before landing in accounts payables. In January 2014 Heather was recommended for the accounts receivables position because of her extensive knowledge of Yardi systems. She was then promoted to training director in 2016 and enjoys the opportunity to empower all of CMC's team members in their professional growth and development.
Katie Castelli
Human Resources Manager
Hometown: Orlando, FL
Hobbies: Hiking, Running, Entertaining Friends & Cooking Favorite Singer: Michael Jackson & Queen
Katie Castelli, CMC's Human Resources Manager is an accomplished HR professional with six years of hotel operations experience including human resources, event, and recreation management. Katie is responsible for implementing human resource management strategies that enable CMC to recruit, train and retain a high-performing and motivated team. Katie specializes in performance management, employee relations, orientation, talent management, and legal compliance. She has a diverse background in implementing policies and procedures, managing employee conflict resolution and performance management, employee retention, and benefits management. She holds a BS with a concentration in Psychology and Sociology from Flagler College in St. Augustine.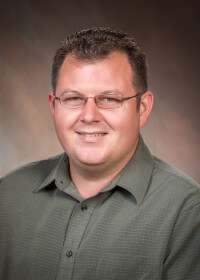 Don Myers
Director of Maintenance
Hometown: Bradenton, FL
Hobbies: Saltwater fishing, boating, woodwork and carpentry, boat work and landscape projects
Don Myers joined the maintenance department at CMC in 2003. He has worked at several CMC properties in his tenure, supervised condo conversions at our Gainesville properties, and is responsible for managing all on-site maintenance operations and capital improvement projects for our entire portfolio.
He is a certified pool operator, certified universal air conditioning technician, certified green HVAC technician, and certified R-410A air conditioning technician. Don is also mold remediation certified, a certified indoor air quality technician as well as a certified HVAC/R preventative maintenance technician.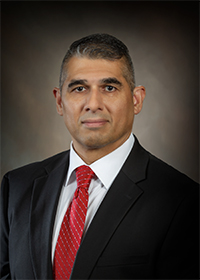 Gustavo Henao
Senior Financial Analyst
Hometown: Miami, FL
Hobbies: Cooking, Running, Lifting Weights & DJ'ing Favorite Song: "Lovely Day," by Bill Withers
Gustavo is an alumnus of Saint Leo University with a major in accounting. He also went to Florida International University earning a double master's in accounting and taxation. Gustavo has over 17 years of experience in the accounting field that includes real estate, manufacturing, and service industries. Gustavo is currently a Senior Financial Analyst for Contemporary Management Concepts. He is involved inbudgeting, forecasting, building financial models, assisting with financial planning, performing research and analysis, preparing reports, and assisting with close processes.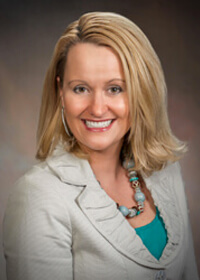 Shannon Mekeel
Marketing Director
Hometown: Craig, CO
Hobbies: Cooking, running, writing, spending time with family and friends Favorite Song: "Every Little Thing She Does Is Magic" by Sting
Originally from rural Colorado, Shannon enlisted in the Air Force at age 18 and served her country for eight years in Texas, California, Panama City, Panama, and Washington as a logistics specialist. She is a graduate of the University of Phoenix and earned her bachelor's degree in business marketing in 2009. Her professional experience includes marketing, insurance, publishing, and B2B sales for several national brands. Through her diverse skill set Shannon has gained a far-reaching and contemporary knowledge of customer service, business development principles, website management, content curation, marketing, advertising, and social media management. In the spring of 2017 Shannon joined Contemporary Management Concepts as the director of marketing. Eight months later, Shannon was awarded the 2017 Corporate Support Person of the Year by the North Central Florida Apartment Association for her expertise and impact she had on the company's asset organization, representation, reputation management, and advertising effectiveness.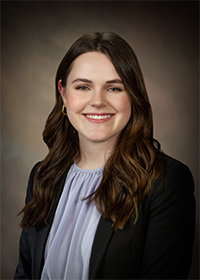 Liz Whitehead
Marketing Manager
Hometown: Sebring, FL
Hobbies: Reading, baking, and spending time with my friends and family Favorite Song: "All Too Well," by Taylor Swift
Liz is a graduate of Florida State University with a bachelor's degree in Communications and English in 2018. After graduation, Liz relocated to Gainesville and started working as a Digital Marketing Specialist for a health care company. In January 2022, she joined the CMC team as a Marketing Manager and is happy to be working alongside kind and hardworking people.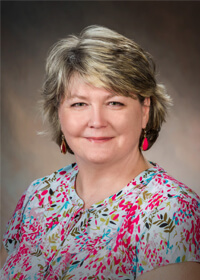 Joanna White
Administrative Services Manager
Hometown: Alachua, FL
Hobbies: Movies and traveling with friends and family Favorite Song: Anything '70s
Joanna worked for 13 years at UF IFAS and the Levin College of Law Alumni Office. Her professional experience also spans the banking industry and ten years at RTI Surgical in donor services.
Since 2011, Joanna has worked for Contemporary Management Concepts. She started as a receptionist and later worked at two properties as a leasing agent and then as a property manager. In 2016 she was promoted to the deposit accounting department at CMC corporate office. Joanna says she loves working at CMC because of the team environment.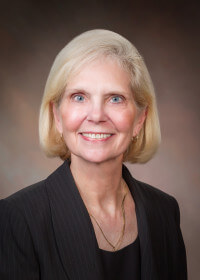 Mary Weber
Administrative Supervisor
Hometown: St. Cloud, MN
Hobbies: Cooking for her large family, sewing, knitting, spending time with her family, playing and watching sports Favorite Song: "Harvest Moon"
Mary has been with CMC since 1997. Before joining our company, she owned a pizza and catering business for 11 years and knows a thing or two about making great pizza dough! She loves sports and has some interesting stories from her days as a figure skating teacher and swimming instructor. Mary is the in-house solutions expert. She takes on all duties from clerical, administrative, filing, and functioning of the corporate office.
Emilio Echeverria
Asset Superintendent
Hometown: Barquisimeto, Venezuela
Hobbies: Baseball Favorite Band: The Beatles
Emilio joined the company in 2008 and supervises imports and distribution of custom furniture received from Mexico and China. He manages the moving crew along with our warehouse inventory and is an integral part of the turns period at our Gainesville and Orlando communities. Emilio says the best part about working at CMC is that every day brings new challenges and a chance for him to learn and interact with his teammates and the residents at the properties he serves.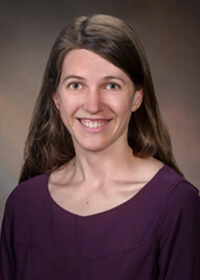 Chrissy Kellogg
Administrative Specialist
Hometown: Gainesville, FL
Hobbies: Reading non-fiction, spending time with family and friends Favorite Musician: Arvo Pärt
Chrissy graduated from UMBC in Baltimore with a bachelor's degree in Imaging and Digital Art in 2003. After living in Baltimore, Maryland for a short time Chrissy moved to Gainesville in 2007 where she grew her skills in the banking industry. She has been with Contemporary Management Concepts since October of 2015 and says the best part about her job is the family atmosphere. She says that her days at CMC are always busy and that her coworkers are kind and hard-working people.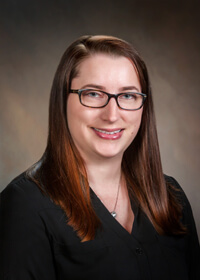 Jenny Feigum
Account Receivables Manager
Hometown: Gainesville, FL
Hobbies: Hanging out with family, friends and her dog, Beau Favorite Artist: Kenny Chesney
Jenny attended Santa Fe College until 2010 and started with CMC in February 2011 as a part-time leasing agent at Lake Crossing apartments. Just two years later she was promoted to assistant manager at Hunters Crossing apartments. In February 2017 she was promoted to the CMC corporate office accounting department. Jenny says the best thing about working at CMC is the professional atmosphere and that the company promotes from within. Jenny says she feels she has found her niche in real estate and hopes to earn her Florida real estate license one day.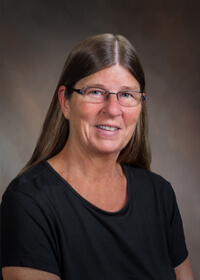 Terry Nelson
Accounts Payable Manager
Hometown: Delmar, DE
Hobbies: Reading romance novels, walking Favorite Song: "Your Song" by Elton John
Terry graduated from Wor-Wic Community College in Salisbury Maryland with an AA in Accounting. Her career began in the banking industry where she worked in a variety of roles for six years. In 1996 she decided to relocate her family to Florida so her middle son could attend Florida School for the Deaf and Blind. At that time, she worked for Tower Hill Insurance and helped the company to quadruple in size over six years.
In 2002 Terry started her property management career and had the benefit of working for three separate corporations over 13 years. For Terry, the best part about being at the property management level was resident interaction and getting to know the staff at each community. While working in property management, Terry says she learned to what extent accounting affects the overall function of property management.
Since 2014 Terry has been with Contemporary Management Concepts and serves as accounts payable manager. She enjoys the family environment at the corporate office that she gets to be a part of every day.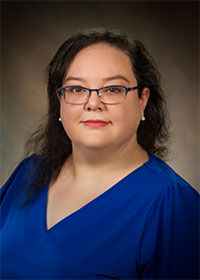 Melissa Harris
Accounts Payable
Hometown: Bayamon, Puerto Rico
Hobbies: Cooking, Crafting, Football, Movies, and Road trips Favorite Song: "High Hopes" by Nightwish
Melissa Harris has worked in our corporate office as an administrative specialist in accounts payable since 2019. Originally from Puerto Rico, Melissa has lived in South Carolina, Maryland, West Virginia, and Florida. Melissa spent several years working in the Washington DC area for federal government organizations, and then made her way to the private sector. She has done a wide variety of jobs using her bilingual, financial, and government expertise to fulfill many duties over the years, from writing obituaries, to developing variable print for medical devices. In 2008 she moved to Gainesville to be closer to family. She worked for Shands Homecare for nine years before joining CMC.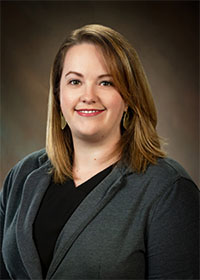 Samantha Gaddis
Accounts Receivable
Hometown: Melbourne, FL
Hobbies: Reading, anything related to HGTV, chasing her daughter and German Shorthaired Pointer Favorite Song: "This is Me," by Kaela Settle
Samantha is a cum laude graduate of the University of South Florida, majoring in public health with a minor in humanities. She started as a part-time leasing agent with CMC in 2014 and was quickly promoted to assistant manager and then property manager in 2015. Having worked at over ten CMC communities, Samantha has a vast knowledge of the CMC portfolio, especially student housing where she managed as many as seven properties from one office. At the corporate level, she works with on-site teams by troubleshooting and helping in any way needed. Samantha was awarded 2017 Assistant Manager of the Year by the North Central Florida Apartment Association.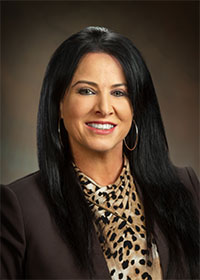 Michelle Venega
Administrative Specialist
Hometown: Miami, FL
Hobbies: Car Shows/races, weekend getaways, cooking, hiking Favorite Song: "Little Red Corvette" by Prince
Michelle attended Miami-Dade college in 1995, earning her degree in business administration. She relocated from Miami to Gainesville in 2002 and joined Contemporary Management in 2018. Michelle processes move-outs for all Gainesville properties and handles past tenant disputes. With over 25 years of experience in customer relations, Michelle takes customer support very seriously. Michelle says the best part of her job is researching disputes and going above and beyond to make sure all past residents' concerns are met.
Management Company in Gainesville, FL
Contemporary Management Concepts (CMC), LLLP was founded in 1979 to provide full-service marketing, consulting and financial expertise in the field of apartment complex development and management. CMC, LLLP is the largest fee management company in Gainesville, Florida. The company has also expanded with several properties in Winter Park, Orlando, Tampa, Lakeland and Jacksonville. In total, the team at CMC manages approximately 4,700 units at our offices across 32 property sites. All services are provided to maximize initial dollar investment and optimize return through efficient floor plan management. Founder and Owner, Debbie E. Berdy is a licensed Real Estate Broker with 40 years of managerial experience. A support staff of 19 is employed in the corporate office located in Alachua at Progress Park and an additional 130 employees work across the region serving in multiple property management capacities.