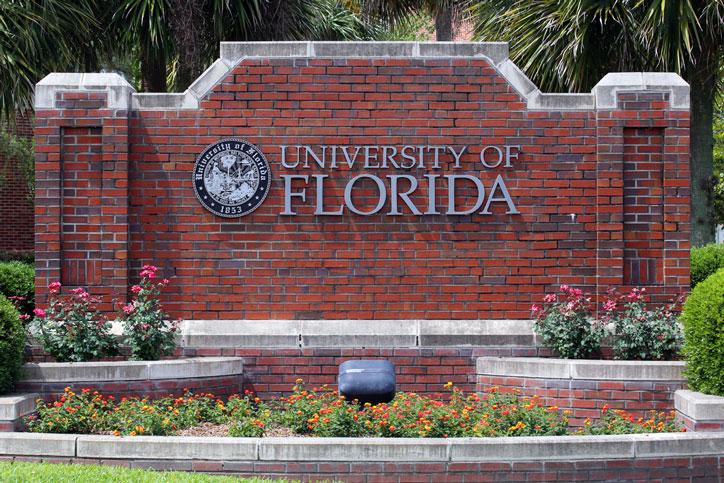 Posted on Jun 17th, 2019 in Gainesville Apartments, College Students
There's an infinite number of tips online for apartment hunters — some are indispensable, others not so much. As a property management company in Gainesville, our best advice to renters is to explore the types of rentals in their area before they look at individual units.
Whether you're a UF student graduating from the dorms, a young professional upgrading your housing, or a family trying to save money by exchanging a 30-year home mortgage for month-to-month installment payments, finding the right place takes knowing what's available near where you want to live.
In Gainesville apartments near the University of Florida have a broad appeal because of their locations near the campus, downtown, and roads traveled on by commuters. But an aspiration to live by the university is only the start of the goal.
To find the perfect apartment near UF, it's helpful to also know what makes each one different. Here are unique traits worth thinking about.
Best UF Apartments For Students
Students aren't a monolith, and neither are their needs for off campus housing. UF freshman housing choices will be different than those for graduate students. Couples will require different rental contracts than roommates. And when a student wants "the best housing at UF" what does best really mean?
Apartments Closest To UF Campus
What's your favorite way to get to class? Do you have qualms about paying for parking or waiting at the bus stop? If not, you could pretty much live anywhere! But if you like to bike, skate, or walk, you'll need someplace that's closer to campus.
Many off campus housing complexes advertise their locations as near UF — but how close are they really? Is three miles away considered near? It could be in a car, but on a skateboard, that's a long trek! So before you commit, check out the location on Google maps to calculate the travel distance to campus. And remember, the UF campus sprawls, so focus on apartments closer to where you prefer to enter the school.
To help you get started, here are choices for student housing that are actually close to the university.
Campus View Place
Medical students don't have spare time to wait in traffic or for the bus. But they can walk to the University of Florida College of Medicine in less than 20 minutes from these off campus apartments. Want to be a dentist instead? The College of Dentistry is even closer!
Apartments With Utilities Included
First-time renters have enough on their plates with budgeting for monthly living expenses. Throw utilities into the mix, including cable and Internet services with their rigid contractual obligations, and it can be too much. Fortunately, many student apartments in Gainesville include utilities (except for electricity) in the monthly payments.
These furnished, turn-key units are ideal for students who wish to adjust to independent life gradually or just live conveniently.
Spyglass Apartments
Besides internet and cable packages, these student apartments feature furniture packages, washers and dryers, plus all major appliances. A pool, gym, and computer lab are also on site.
What Is Roommate Matching?
Of the communities so far mentioned, Lyons Corner, LynCourt Square, Campus View Place, and Spyglass Apartments provide roommate-matching. This free service is available to tenants when they apply for housing. Applicants complete a questionnaire that describes their preferred living arrangements, along with their hobbies and personal interests. Landlords then match up the applicants based on similarities between their answers.
Students who already have roommates can apply for housing together. Roommate-matching is designed for those who have no one to live with or who are looking to make friends. The service is available to all students and especially popular with freshman, international students, and transfers from out of state.
Non-Student Apartments In Gainesville
People don't just live near UF to study. Plenty of working professionals and families inhabit the neighborhoods around campus, which are among the most scenic places to live in Gainesville. There's also the convenience factor of residing close to downtown and Southwest Archer Road, which connects to several retail districts as well as Interstate 75.
1-Bedroom Apartments
Individuals and couples who don't need multiple bedrooms can find many suitable one-bedroom apartments near UF.
Lakewood Villas boasts luxury housing at affordable prices. The community offers a one-bedroom floor plan with 704 square feet, which is perfect for single renters, and one with 850 square feet, which is ideal for two people.
Family Apartments
Depot Park has a large playground and hosts family-friendly events throughout the year. The park's location, a short ways east of UF, encourages young families to look for rentals in the area.
Lakewood Villas offers five choices of floor plans that each has more than 1,000 square feet, plenty of space for families with one or two kids. One of the best options for families is 3 Flat floor plan, which is a three-bedroom, two-bathroom flat with a private yard for the kids to play.
Families that have no objections to commuting 15 minutes from northwest Gainesville should consider Eagle Point Villas, a residential community of three-bedroom, two-bathroom rental homes that include a den and spacious yards.
The communities listed so far, plus many others, are available from Contemporary Management Concepts, LLLP. Our property management company rents student, professional, and family housing across North Central Florida, including in many of Gainesville's most-desirable neighborhoods. Contact us to find your ideal apartment near UF!