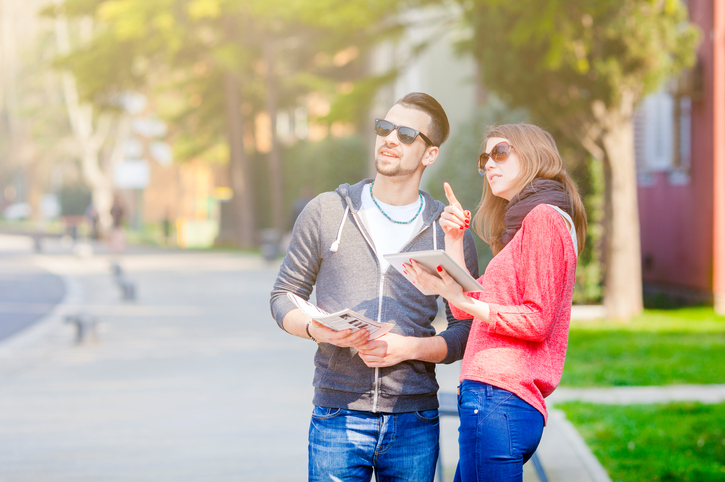 Posted on Aug 17th, 2018 in Your Apartment, Gainesville Apartments
Understandably, while deciding between a house and an apartment, most renters will act pragmatically and choose whichever is available in their area. But homes and apartments for rent in Gainesville are equally prevalent. So, rather than acting based on the market only, you can pick where to live based on what matters to you, such as price, amenities, or location. This outline highlights the differences between houses and apartments in Gainesville, helping you make an informed decision about your dream home.
What To Consider When Renting A House?
Appearance
You may decide to a rent house because you like its appearance. The average rental home is a rectangular-shaped, one- or two-story building, situated on a yard, along a residential street, with a driveway and garage attached. Inside, the floor plan offers multiple bedrooms and bathrooms, providing a suitable environment for roommates or a family.
Neighborhood
A house may also be a good fit for you if you identify with the culture of the neighborhood. One community, Eagle Point Villas, is home to young professionals and families and is located near Hidden Oak Elementary School and Fort Clark Middle School. Another neighborhood, Alligator Alley, is where college students reside near the University of Florida.
Lifestyle
Rental houses have practical advantages that may work for your lifestyle. The lack of adjoining walls with neighbors means there's less noise pollution and greater privacy. And the yard on the property is an ideal space for children to play, for you to host guests, or for your pets to exercise freely.
Benefits Of Living In An Apartment
Apartments have general benefits, such as a variety of floor plans so you can easily live by yourself or with people. But most advantages depend on the type of apartment you choose, and Gainesville has several.
Standard Apartments
A standard apartment is suitable for renters of all ages and income levels. These one-floor units usually feature three bedrooms or fewer. Most aren't furnished, though they have major appliances. Residents often have access to amenities, but the kinds of amenities depend on the community. Lake Crossing, for example, has a fitness center and basketball court, while Hunters Crossing has tennis courts.
Luxury Apartments
Perhaps life to you isn't just about living practically but also indulging yourself. If so, luxury apartments may be right for you. These units have premium finishes and designer touches and exist in upscale, urban communities. A good example is Urban Flats at Celebration Pointe, which is located in a high-end retail environment.
A preference for luxury amenities could also indicate this type of housing is a match for you. Living at The Residences at Butler Town Center or The Terraces at Butler Town Center, for instance, means you enjoy a yoga studio and a pet-grooming station.
Condos
If you're undecided about where to live because all the choices appeal to you, a condo may be the right choice. These units offer the spacious layouts of houses, the amenities of luxury accommodations, and the communal atmosphere of standard apartments. A good example of condo life is Tower 24 Apartments: the units feature multiple bedrooms, granite countertops and, tile floors, while the community amenities include a computer lab, fitness center, and volleyball court.
Townhouses
As multi-level units, townhouses are a great option for groups of roommates or large families who prefer apartment living but require the space provided by a house. The versatility of townhomes is on display at Huntington Lakes, where residents can rent single-floor units with one or two bedrooms or multi-floor unit with two or three bedrooms. The locations of townhouses can also be advantageous, as demonstrated by Treebecka Park, which is near both Interstate 75 and Archer Road.
Finding Your Dream Home
After you've decided between a house or apartment, the next step is to find the community that works for you. Contemporary Management Concepts, LLLP manages a variety of properties across North Central Florida. For help finding a rental that fits your budget and fulfills your lifestyle preferences, contact our team today!