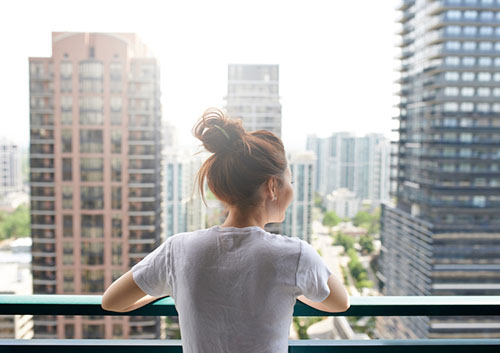 Posted on Jul 20th, 2017 in Your Apartment, How To's, Gainesville Apartments, College Students
by Khiry Chase
Apartment communities provide accessibility to convenient amenities, they are generally located in close proximity to entertainment and shopping, so it should come as no surprise that more people are choosing to rent than ever before. According to a 2016 report from Zillow, homeownership is at a 50-year low. This increase in apartment dwelling is based on home values rising faster than incomes and owning a home is becoming less and less affordable for many.
Living in an apartment provides little responsibility, outside of paying ones rent on time, and a chance to meet an entire community of like-minded neighbors. So, here are some tips to make your apartment experience as good as it can be.
1. Be organized with payments and other documents
Your rent is your contract with your landlord, so paying on time is the most important part of living in an apartment. Contemporary Management Concepts (CMC) uses the online Resident Portal, to help prevent human errors. Be sure to keep a copy of important documents such as your lease, receipts and any other types of written agreements and file them away just in case any misunderstandings occur.
2. Have a plan for roommates responsibilities
Roommates can have an unexplainable effect on your behavior so choosing your roommates correctly before signing your lease is vitally important and has even been linked to changes in our DNA. In a new study, published in the journal PLOS Genetics, researchers identified more than 40 traits in DNA that can contribute to the health of those who cohabitate with us. The study found an increase of about 10 percent in the partner's anxiety level, immune function, body weight, wound-healing speed and other traits.
Once you do choose your roommates, have a meeting with to assign chores and a schedule for getting them done to eliminate potential frustration. Talk about who pays for what, who does each household duty, what each of your pet peeves are, or anything else you may think of that could become an issue moving forward. Be sure to write down all agreed upon issues and hang your house chore schedule where all roommates can see it on a daily basis.
When you live with others, whether they are roommates or family members, being open and establishing ground rules for daily duties helps to prevent future altercations.
3. Know your neighborhood etiquette
Apartment communities are compacted living spaces, so there are bound to be a few rules to follow to keep everyone safe and happy. Get familiar with how the apartments are managed so you won't be surprised later with a notice on your door. Bad neighbors can be just as toxic as a bad roommates to your living situation so please don't be a bad neighbor.
Be neighborly. Knock on a few doors and engage others to get a feel of how they like to live, what activities they enjoy, or if they have any insight on living there. CMC apartment communities often host resident appreciation events to help bring their tenants together and build a sense of community, so be sure to attend.
4. Handle maintenance concerns immediately
One of the best parts of living in an apartment is that you don't have to spend your money and time fixing up the place. When things break down, however, it is your responsibility to notify the manager promptly. CMC residents can alert the maintenance office in three ways: 1)Call or text the front desk during business hours OR call the after-hours line after the office has closed, 2) File your maintenance request online through the Resident Portal, 3) Send an email to your apartment manager. Unattended issues only compound and become worse when they are not resolved quickly. The liability might fall to the you if they are ignored and go unreported.
5. Make your apartment your own.
Take pride in your living space and decorate it to fit your own tastes. Pinterest is a great place to start. The average American spends more than five waking hours in their home each day so make those hours as comfortable as possible. You need not be an amateur interior designer to make your home organized, accessible and tranquil. Find functional and affordable furniture that works for your floor plan. Try Craigslist for some great local deals. Why not carve out a corner of your apartment for meditation and yoga? Purchase the highest quality essentials your budget allows in the kitchen and designate a comfy area for pets so they feel at home too.
Furnish your patio to maximize outdoor relaxation and consider bringing some plants indoors too. Adding a few houseplants can help with air quality, breathing, and easing the mind, according to NASA. Scientists recommend one potted plant per 100 square feet.
Contemporary Management Concepts, LLLP offers a wide variety of apartments for rent in Gainesville, Orlando, Winter Park, Jacksonville and Lakeland. So, contact us today to schedule an appointment to find your new apartment.