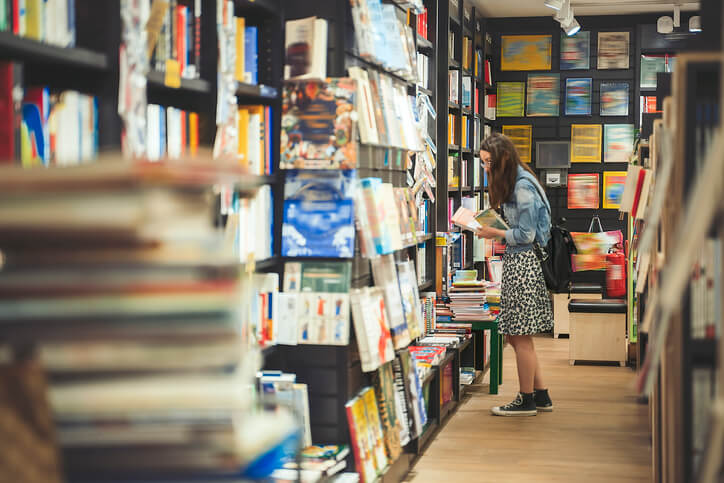 Posted on Jan 20th, 2020 in Home & Decor, Gainesville, College Students
Where To Get Your College Gear
Ready for another thrilling semester? Join the back-to-school hype by stocking up on school supplies, apparel, and the latest in tech — without breaking the bank. Get ready to decorate your student apartment in Gainesville with all the best in UF and Santa Fe gear! Follow this simple shopping guide, courtesy of our property management professionals with Contemporary Management Concepts, LLLP, to find the best retailers and deals in Gainesville and online.
In Gainesville
From Gator-themed t-shirts to orange and blue coffee mugs, this one-stop-shop located right in front of Ben Hill Griffin Stadium has everything proud UF students and their parents need to demonstrate some love for The Gator Nation.
If you attend UF, chances are you will visit this bookstore at least once. As the official bookstore on campus, any textbooks and materials requested by professors should be available here. This store offers more than just textbooks and school supplies, however. Head to the second floor for Gator-themed apparel, accessories, Mac and PC computers, and other electronics.
Santa Fe students are not without their own official bookstore. Located right on the college's main campus, this store likewise carries everything students might need for class, from Saints-themed apparel and accessories to class textbooks and electronics.
Home to more than a hundred shopping, dining, and entertainment retailers, this well-known shopping conglomerate is your best bet at finding all the Gator gear you need in one place. Browse UF sporting apparel and accessories at Dick's Sporting Goods® or decorate your new apartment with Gator-themed home décor from Michaels®.
Perfect for an afternoon shopping with family and friends — The Oaks Mall has been a local favorite destination for decades. Find well-known clothing brands like Vans®, Sephora®, H&M®, and Banana Republic®, as well as several popular restaurants, small boutiques, and services.
Online
Perhaps the most well-known shopping destination on this list — Amazon® carries everything, from textbooks and small laptops to designer apparel and cheap accessories. Plus, college students can get a free trial period of Amazon Prime, which includes two-day delivery on most items, perfect for any last-minute apparel needs.
Want to add a more personal touch to your electronics and wardrobe? Check out Redbubble®. Better known for its massive collection of pop-culture stickers, this store now offers a plethora of personalized UF apparel and accessories, featuring eye-catching print designs for everyone to display their passion and interests proudly.