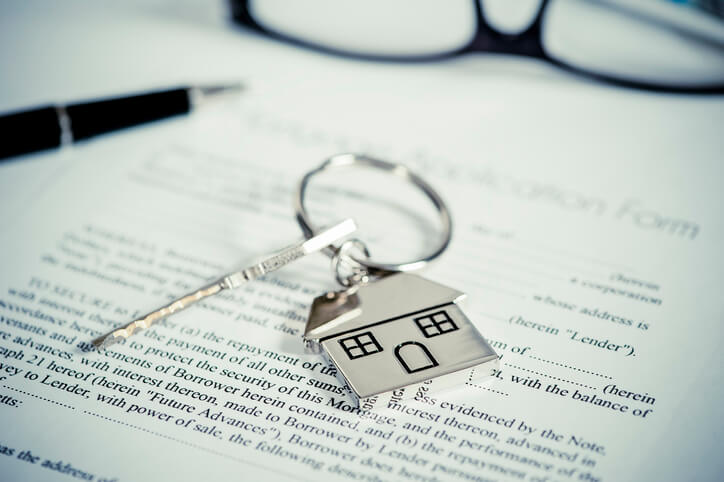 Posted on Feb 14th, 2019 in How To's, Gainesville Apartments
Signing a housing contract is no small commitment. Whether it's a luxury condo or student housing near UF, putting your name on the dotted line means being obligated to live in or, at least, take care of the residence for the duration of the housing contract. Unless, of course, you break the contract, which has financial ramifications. If you're prepared to sign for an apartment, Contemporary Management Concepts, LLLP recommends taking a look at these factors first!
Location Of The Apartment
Apartments for rent in Gainesville, FL, are scattered in every direction, so depending on your daily routine, some locations will be more convenient than others. If you're a student at UF, for example, living just off campus is better than in the suburbs of northwest Gainesville as your commute can be daunting and time-consuming. On the other hand, Northwest Gainesville features several K-12 schools and is a fitting neighborhood for families. So, before committing to live anywhere, make sure the location — and your commute to school or work — is tolerable.
Duration Of The Rental Term
A housing contract is an agreement between a tenant and a landlord; it stipulates that the tenant will pay a certain installment amount for a specified duration, as well as follows certain rules. In exchange, the landlord provides housing and performs services, which could include landscaping and maintenance. One critical detail of a housing contract, though, is the rental term — the length of time the agreement is binding. Before signing a housing contract, confirm the rental term fits your schedule. Most apartments and townhomes for rent in Gainesville, FL, have one-year agreements, but not all do. If you're on the final year of college or plan to relocate soon for work, you'll want to avoid signing a two- or three-year housing contract so you don't have to break it later.
Penalties For Breaking The Contract
Landlords budget for community expenses based on the income they expect to earn from tenants. But when a renter vacates the apartments early, the landlord loses money each month the unit is unoccupied. To hedge against lost income, most landlords charge tenants extra fees for breaking housing contracts. The penalties for vacating Gainesville apartments, in particular, can range from one month to several months' worth of installment payments. Leaving without a notice, meanwhile, could land a tenant on the hook for much more. And so, if there's even the slightest of chances you could move out early, look for a housing contract with a relatively lenient break fee.
Individual Vs. Traditional Housing Contracts
Depending on how they're structured, housing contracts are classified as individual or traditional. Individual housing contracts are designed to accommodate the needs of roommates: tenants rent "by the bed," signing separate housing contracts for each bedroom while sharing the common areas. This type of housing contract also eliminates the concern associated with shared payments, where if one roommate moves out early the others are stuck picking up the slack financially. Because of their flexible terms, individual housing contracts are popular with college students, and they're used at most UF student apartments.
A traditional housing contracts, by contrast, is a single document that all residents of an apartment sign, sharing responsibility for costs. Because of their structures, traditional housing contracts are most appropriate for families, couples, stable friends, and individuals.
Find Apartments For Rent In Gainesville, FL
No matter which criteria you're looking for in a housing contract, Contemporary Management Concepts, LLLP, can help you find an apartment in Gainesville with a housing contract that fits your needs. As one of North Florida's leading property managers, we oversee a wide selection of rental housing — from student apartments to luxury townhomes and urban lofts to family homes, we have options for every lifestyle. Locating the perfect apartment is easy with Contemporary Management Concepts, LLL because we have an experienced team to answer your questions, and our inventory of housing is available to view online. Rent your dream apartment today!