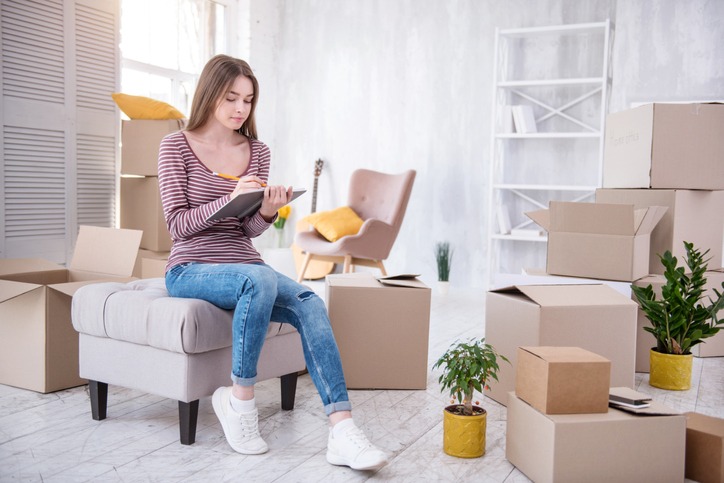 Posted on Apr 7th, 2021 in How To's
Choosing an apartment, whether it is your first apartment or your last, is a journey that should be thrilling, but it will also be hard work. Moving into a new place in a different city with an unfamiliar lifestyle can be exhilarating, but it is tough to logistically gather all the information that goes into narrowing down the communities and eventually visiting "the finalists." With the following guide from Contemporary Management Concepts, LLLP, you can find the perfect apartment in Florida that fits your lifestyle.
Contact us today to learn more about our apartments for students, young professionals, and families!
The Budget
It's one thing to know what you want in an apartment, but can you afford it? Make sure you know all the costs associated with that particular apartment. The total cost of the apartment should include the base monthly installment payment and utility fees, such as water, trash fees, and electricity. Find out what utilities you are required to pay and which utilities the landlord will cover. If you are willing to pay a higher price for a certain location, then you might have to cut back on some other expenses or find a roommate to help you cover the cost. One red flag to keep in mind is if an apartment's cost is unusually low for the location compared to other apartments.
The Location
If you want to be close to your office, school, or home, make sure your new apartment is either a short drive away, walkable, or close to public transportation. If you go to a certain place of worship often, find out where the closest synagogue, chapel, or mosque is. Also, take into account the potential traffic during rush hour. Apartment listings often exaggerate how far they are from the area's important spots. This is something that you can check for yourself using GPS. Map your journey for around 5 p.m., which is when rush hour normally begins.
The Size & Layout
How many square feet is the apartment? If you prepare home-cooked meals, is the kitchen large enough? If you want a patio or a balcony, does the apartment have them? How many rooms and bathrooms do you need? Do you want an in-unit laundry facility? Make sure that the apartment has everything that you need! Even in the same complex, there could be a handful of different layouts with the same square footage. Try to determine whether or not a certain layout will fit your lifestyle!
The Landlord
A bad landlord can end up turning what you thought was your dream apartment into a rental nightmare. Check the ratings that the complex has gotten. Even though not all the comments will be reliable, you can find common issues throughout the comments, such as bug problems or how timely the maintenance staff is. You can always try to meet with the landlord, or if you are moving into a place with roommates already, ask them about their overall experience there.
The Amenities
When choosing an apartment, you'll have to make sure that the amenities fit your lifestyle. For example, would you like the apartment complex to have a shared gym, additional parking spots, or maybe even a community swimming pool? These are all things to consider in your search. If you have any furry friends, you have to make sure that they are pet-friendly or if there will be any added fees associated with bringing them with you.
The Apartment
Don't trust the pictures you see online. It is best to go there in person and see the state and quality of the apartment for yourself. Looks can be deceiving, so make sure that you look beyond the aesthetics to ensure that you can see yourself living there. Make sure you are comfortable on the property, both with the staff and with living in that apartment.
The Housing Contract
Once you have found the apartment you want to call home, make sure you read the housing contract's fine print. Any additional fees and previous damages to the apartment should all be included, as well as the monthly payments. There shouldn't be any surprises in the contract. Unlike any online account, make sure you read the terms and conditions. Check how long your contract is, who is responsible for any maintenance issues, the rules on parking, and whether your security deposit is refundable. If you are planning on subletting, does the contract allow you to, and if so, what are their policies.