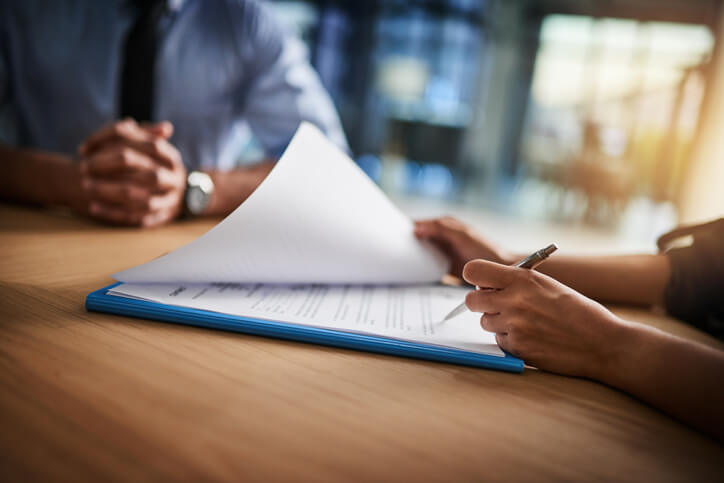 Posted on Jan 28th, 2019 in Your Apartment, How To's, Gainesville Apartments
When it's time to move out, one of your first thoughts is probably an estimation of how much of the security deposit you'll get back. The money can be a much-welcomed windfall to counter moving costs. Even if it's a small amount, the extra cash can still help you out in a lot of ways. Contemporary Management Concepts, LLLP wants tenants to get back as much of their deposits as possible. Here, we offer three useful tips — for before, during, and after a move — to help you get back your money.
1. Find A Trustworthy Landlord
Florida is one of the few states with no legal limit on security deposits. That means landlords can ask whatever amount they want. Most stick within the range of one to two months' rent, but that's still a sum most renters wouldn't want to leave behind.
Before you choose to move into an apartment, the first step is to find a fair landlord or property management company. Unscrupulous landlords may charge excessive amounts, deduct for damages not caused by the tenant, or withhold deposits for arbitrary reasons. If you've experienced such chicanery or are currently embroiled in a security deposit dispute, it's important to know renters have a right to seek restitution in court.
A better course of action, though, is to avoid potentially bad situations entirely by instead looking only at apartments for rent from reputable property managers. At Contemporary Management Concepts, LLLP, we've built a reputation for offering reasonable deposit rates and dealing straight-up with our tenants regarding financial issues.
2. Perform A Thorough Move-Out Cleaning
Signing a housing contract binds you to follow its terms. Any infractions could mean deductions of deposit money. Whether in apartments in Gainesville or elsewhere, the biggest contractual stipulation is usually move-out cleaning. Pending some leeway for wear and tear — which is at the landlord's discretion — tenants are contractually obligated to return their apartments in the same conditions in which they were received.
A move-out cleaning starts with packing items to keep, and donating, selling or discarding the rest. If you're concerned with charitable or green living, make sure all eligible items make their way to donation centers or recyclables containers. Once the house is emptied of belongings, go room by room, wiping, sweeping, and vacuuming each nook and cranny. For minor repairs, such as pinholes, dirty drains, and/or loose door handles, do your best to restore them. Call maintenance for any big issues.
The landlord makes the determination as to whether the property is in acceptable condition. To just clean, vacate, and expect back a deposit may leave you disappointed. Instead, make an effort to confirm at the leasing office that your standards of cleanliness match theirs. You can also ask if they'll let you be present for the final inspection or provide a second chance to re-clean or repair poor areas. But remember, this would be a courtesy and not a certainty. That's why your best option is always to read over the housing contract and double check everything is finished before leaving the apartment.
3. Be Ready To Receive The Deposit Check
The last step is making sure the landlord knows where to send the deposit check, as well as knowing when it will arrive. Around the time you're returning the keys to the leasing office, confirm they have your new address. If you don't yet know it, give the address of your parents or trusted close friends. Updating your address with the United States Postal Service also helps ensure that when the check is sent out by certified mail it makes its way to you.
As for when you'll receive the check, the timeline varies based on whether you're getting back all or part of the deposit. When the landlord deducts money — usually because the renter terminates the lease early, is behind on installment payments or utilities, or leaves the property damaged or in need of cleaning services — the landlord has 30 days from the contract termination to pay what's left. Accompanying the check is also a letter listing any deductions plus their amounts and the reasoning for each. A tenant has 15 days from receiving the letter to respond in writing to contest the reductions; all objections are settled in court.
Diligent renters who follow the terms of their housing contracts usually don't have to worry about reductions; they're normally entitled to get back full deposits, which the law says they shall receive within 15 days of the contract termination. If the deposits were placed in interest-bearing bank accounts, instead of non-interest bearing accounts or surety bonds, during the rental term, the renters are also owed whatever interest was collected.
If you're looking for a property manager who deals fairly on security deposits and other matters, check out Contemporary Management Concepts, LLLP. We're a premier property management company in North Central Florida, specializing in off campus UF student housing, urban lofts, plus family homes in Gainesville and beyond. Over the last four decades, we've built a reputation for providing quality rental properties and honest customer service to residents. Contact us to learn more.