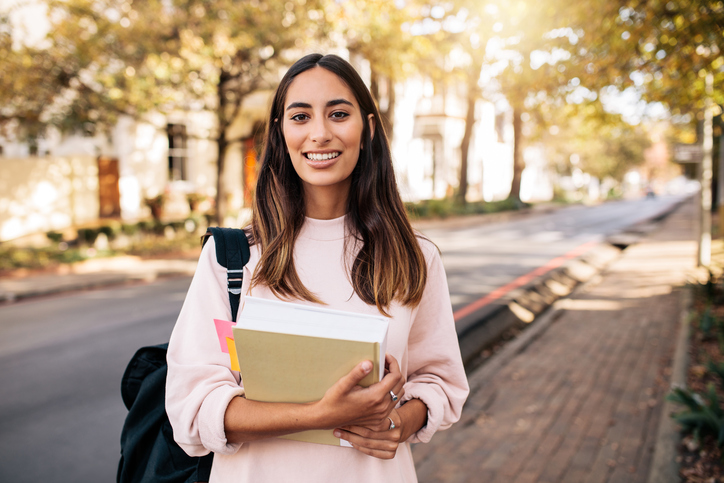 Posted on May 17th, 2018 in Gainesville Apartments, College Students
There are multiple categories of Gainesville student housing available near UF, and each type has distinct attributes that may have contrasting benefits for students with different needs. Finding housing that matches your lifestyle can enhance your college experience, which is why it is a good idea to review the characteristics of each housing option, from apartments to houses and everything between.
Student Apartments in Gainesville
The student apartments for rent Gainesville offers are the most popular form of student housing near UF. Since they are designed to almost exclusively accommodate students, the floor plans are fit for shared living arrangements among college roommates. Certainly, studio and one-bedroom apartments are available, but many student apartments have three, four, or five bedrooms, usually in one-floor units nicknamed "flats."
Traditional Apartments
Though not explicitly a form of student housing, traditional apartments in Gainesville are nonetheless popular among some students. In contrast to the floor plans of student apartments, which are inspired by the needs of college roommates, the floor plans of traditional apartments are drafted to accommodate individuals, couples, or families. Given the sizable market of renters in Gainesville, traditional apartments are scattered throughout the city but not always in close proximity to the UF campus.
Student Townhouse
A student townhouse is similar to a student apartment in the sense that a townhouse has private bedrooms of comparable sizes to accommodate roommates. What distinguishes a townhouse from other off campus apartments near UF, though, is that a townhouse has multiple levels of floors, which are typically connected by an interior staircase. Consequently, the amount of interior space for living rooms and other communal areas in a townhouse is greater, on average, than in a student apartment.
Rental Homes for Students
Rental homes are full-size houses of two to four or more bedrooms. While standard rental homes are scattered throughout the neighborhoods of Gainesville, rental houses for students are located close to UF. Similarly to student apartments and townhouses, student rental homes have floor plans designed to accommodate college roommates, including individual bedrooms and bathrooms, as well as living and storage areas that are even more spacious than in townhouses. Other attributes unique to rental homes may be full-size kitchens and front yards or backyards.
Which Type of Student Housing is Right for You?
Each type of student housing has pros and cons. Gainesville apartments are the form of housing students most commonly choose. Compared to traditional apartments, which are designed to suit the family lifestyle, student apartments are better for college roommates to share, as each person usually has a private bedroom and bathroom. The price of rent for student apartments also tends to be the lowest out of all the types of student housing. On the other hand, townhouses and rental homes offer more interior living and storage space than most student apartments. Moreover, the parking spaces for townhouses and rental homes are usually closer to the residences than are the parking lots in student apartment communities.
Find Student Housing in Gainesville, FL
As one of Gainesville's largest providers of off campus student housing, Contemporary Management Concepts, LLLP has a variety of rental properties available to suit particular needs. From student apartments and traditional apartments to townhouses and rental homes, our company oversees a wide selection of rental properties for students. Many of them are located near or within walking distance to the UF campus. Browsing the student housing and other properties we manage is easy with our website's search tool. Contemporary Management Concepts, LLLP also has a team of rental experts on site to answer any questions you have. Contact us to learn more!