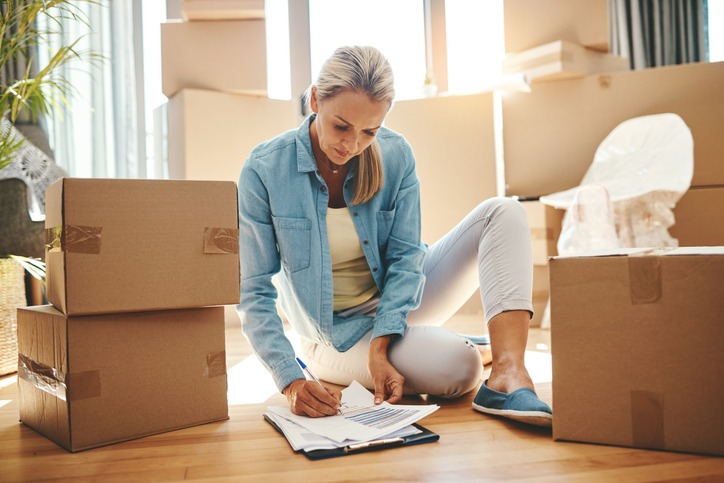 Posted on Mar 30th, 2021 in Orlando, How To's
Whether it's to start a new job, begin college, be closer to loved ones, or simply for a change of scenery — moving is an exciting prospect. However, before the fun of enjoying your new home and surroundings can get underway, you'll have to move out of your old place. Ensure you're as prepped and primed for moving out of your current apartment as possible with this helpful pre-move checklist from Contemporary Management Concepts, LLLP.
Contact our property management company today to learn more about our Orlando apartments!
Give Management Ample Notice
If possible, always try to give an apartment's management plenty of notice that you intend to end your lease and move out. In many apartment communities, residents that fail to give written notice of their departure may end up losing their security deposit. Typically, tenants must present a written statement of intention to vacate somewhere between 30–90 days in advance. To figure out exactly when you should notify your current apartment's management, check your lease. For month-to-month contracts, it's generally 30 days. For annual leases, it's usually a couple of months.
Contact Your Utility Providers
At least two weeks before moving out, contact your utility company to cancel service for your current address. For the greatest convenience, schedule your electricity to be turned off the day after you've moved out. This way, you won't have to pack up and move without any light or air conditioning. While you're at it, go ahead and schedule the utilities at your new place to be turned on the day before moving in.
Repair Any Damage
Broken blinds, holes in walls, carpet stains, and so on are all examples of damage that can cause tenants to lose their security deposit. A few weeks before moving out, inspect your unit for any glaring damages and repair them. Many apartment communities also require tenants to restore any changes they've made to their unit. In particular, you'll want to be sure to convert any walls you've painted back to their original color.
Create An Inventory
On move-out day, an organized person won't have to work nearly as hard as someone without a plan. After all, every minute spent organizing is an hour saved. One of the best ways to get organized for your move is with an itemized list. Make a list of everything you own you plan on bringing to your new apartment. Start with large items, such as furniture, and work your way down to smaller items like handheld appliances. This allows you to take inventory of your belongings and gives you a chance to throw out anything you don't need to bring along to the new place.
Deep Clean
Last but certainly not least, set aside some time near move-out day to give the apartment a deep and thorough cleaning. If you decide to clean before emptying your apartment, be sure to move furniture around and get those hard-to-reach places. Also, declutter and be sure not to turn your keys in while there's still trash in the apartment, as some communities may charge you a cleaning fee for leaving garbage behind. Giving the apartment a deep clean will save you money and help ensure you get all of your security deposit back.
---
Looking for apartments in Orlando? Reach out to our property management company, Contemporary Management Concepts, LLLP, to learn more about our Orlando apartments or our properties.