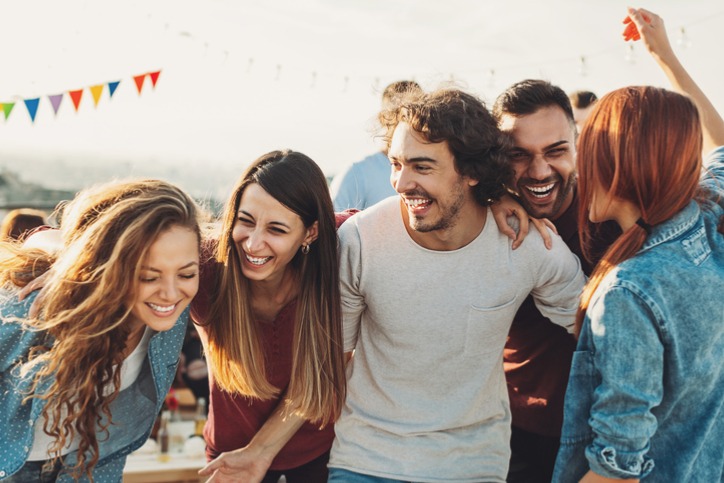 Posted on Aug 28th, 2020 in Your Apartment, Gainesville Apartments, College Students
Everyone knows that apartments are convenient and affordable, but they also offer other life-enhancing benefits that some may not even consider. Community living is social — residents get to live close to like-minded individuals, share communal spaces and facilities, participate in community-held events, and are only minutes away from their city's best shopping, dining, and entertainment venues. For extroverted individuals who relish human interaction and take pleasure in being part of a broader community, there are no housing options better suited to a social lifestyle than apartment living.
Contemporary Management Concepts, LLLP, a leader in providing residents a place to call home, details the many ways community living provides residents with ample social opportunities. Looking for a better apartment community to call home? Check out our apartments in Gainesville! Contact us today to learn more about our wide array of properties.
Communal Amenities
Apartment communities offer exclusive access to on-site, state-of-the-art facilities where opportunities for meeting neighbors and making new friends abound. These communities include access to a swimming pool, hot tub, fitness center, basketball courts, and many other amenities for residents to explore and enjoy. For apartment residents, an entire community full of fun amenities and people to meet awaits them right outside their front doors.
Central Location
Many apartments strive to be located in the heart of the action, giving their residents the convenience of being mere minutes from all the hottest social hubs of their city. Our apartments are within walking distance from some of Gainesville's most prominent shopping, dining, and entertainment destinations. Community living makes it easy for residents to get out of the house and enjoy a day on the town or meet up with friends at their beloved hang-out spots.
Neighborhood Events
It's nice to know your neighbors, and the best way to make their acquaintance is by participating in community-sponsored events. Whether it's a neighborhood barbeque for the Fourth of July, a summer pool party, or just free donut day at the office — be neighborly and stop by to meet some of your fellow community members. Apartment communities host these events to give residents the opportunity to mingle with their neighbors and hopefully make some new friends, so make sure to follow your apartment's social media to ensure you don't miss their next event.
Like-Minded Peers
Many students are proud to be part of their university's community and strive to be as connected with their peers as possible. While dorms are always an option, many students have begun opting for a higher standard of living by joining off campus housing communities. Student apartment communities offer all the benefits of living next door to fellow scholars, without settling for cramped, dingy dorms. Plus, these apartment communities often provide student-centric amenities, such as computer labs or lounges that students can reserve for their study groups.