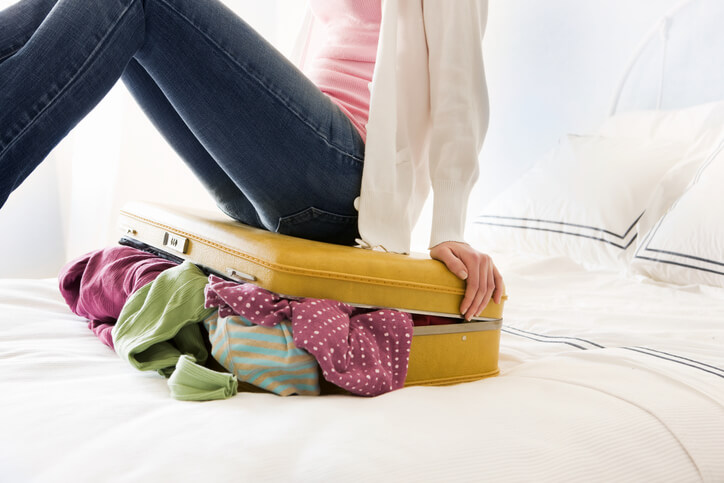 Posted on Mar 7th, 2018 in Your Apartment, Gainesville Apartments, Gainesville, College Students
Moving to new apartments in Gainesville is exciting, particularly for students who are heading off campus. Yet, there can be a lot of moving steps to remember, and skipping even a single detail can set you back. But one way to keep track of all the important steps during a move is with a checklist. Especially for someone who hasn't done a lot of moving, a checklist can help make the move successful from start-to-finish.
The Essentials
For students in Gainesville apartments can be a source of freedom. Before enjoying the independence of living off-campus, though, you must take care of essential moving steps.
Arrange for Movers
As soon as you've completed searching through houses for rent in Gainesville, FL, and chosen your next place to live, it's time to plan how to move your belongings to the new location. For a manageable number of items, once you've finished packing, you can use a personal vehicle or rent a truck or van to transport your possessions. Alternatively, residents who have accumulated lots of items might be better off hiring movers to pack, load, and transport their belongings.
Give Notice & Sign the Lease
After you've finished searching for student apartments for rent in Gainesville and found your next place to live, remember to give notice to your previous landlord that you're moving out, as failure to give notice could result in a financial penalty. Also, to move into the new apartment, you'll have to sign a lease with your new landlord. While it's tempting to rush through the lease signing process, take the time to review the details of the lease, as this information tells you the apartment rules and expectations for tenants.
Make the Place Feel Like Home
Once the essentials of moving and signing the lease are done, residents should focus on ways to make their off campus apartments near UF feel personalized. Essentially, making an apartment feel like a home is all about decor.
Unpack
Rather than leaving your belongings packed up and decorating your new home with moving boxes, unpack everything as soon as you move in. Simply hanging window dressings or putting posters or artwork on the walls can make an apartment feel personalized.
Set A Budget
Maybe you don't yet own household items, or you sold everything from your previous apartment, in which case you'll want to set a budget for home decor. When decorating a new place, your first priorities are always comfort and function, so focus on essential items, such as furniture and kitchen utensils, before luxury items.
Reminders for First-Time Movers
After you've changed houses or apartments a few times, you naturally anticipate what you need to do before a move. But for first-time renters, it's best to consult a checklist of common steps that get overlooked. By keeping these steps in mind, you can ensure the move to your new off-campus housing goes smoothly.
Set Up Utilities
When you sign the lease for an apartment, chances are the landlord will ask you to set up accounts for certain utilities, namely electric. Failure to set up utilities, though, could result in either a fine from the landlord or you getting stuck with no lights on in your home. Other services, such as internet and cable TV, also must be installed. But make sure to schedule the installations in advance of your move-in date, otherwise you may get stuck without services for a week or two.
Grocery Shopping
People accumulate grocery items over time, but when you first move into a new apartment, your fridge and pantries need to be stocked from scratch. So, when you go to the grocery store, pick up the foods you normally eat as well as essential items you might otherwise take for granted, such as peanut butter and coffee filters.
Student Apartments for Rent in Gainesville, FL
Contemporary Management Concepts, LLLP manages student and family communities throughout Gainesville and North Central Florida. From luxury properties to affordable apartments, we have options for housing to match students' budgets and lifestyle needs. And thanks to our convenient online database of available housing, finding your next apartment is easy, as well. But just in case you have questions, Contemporary Management Concepts has a team of expert property managers who can offer assistance. Contact us to learn more!