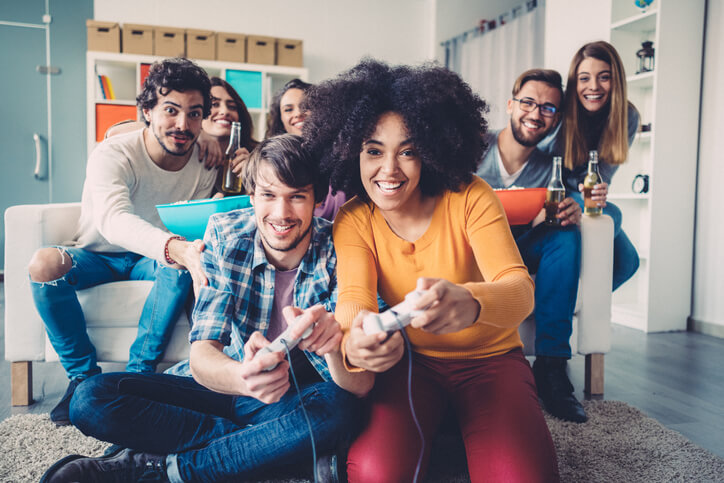 Posted on Jul 29th, 2019 in How To's, Gainesville Apartments, College Students
With a move comes new places, new faces, and plenty of opportunities to branch out. Unfortunately, we can't take our old friends with us, and sometimes friend groups have to be started from the ground up. If you're looking to make friends after a move, you don't have to search far and wide! In fact, it's likely that your new best friend is right next door. After moving to into a Gainesville apartment, follow these Contemporary Management Concepts, LLP tips to start making friends with your new neighbors.
Introduce Yourself
A simple hello can go a long way when it comes to meeting new neighbors. When first moving into an off campus apartment, use this opportunity to chat with neighbors who are out and about. Take some time to introduce yourself and mention that you're new to the area. Don't focus on becoming friends straight from the get-go, but instead exchange pleasantries — you may become fast friends later.
Find Common Interests
Neighbors are a great resource for discovering fun things to do around town. While you can find lists of to-dos on Google or Yelp, there may be hidden treasures nestled in the area. Instead of relying on the internet, ask neighbors what they like to do for fun. This is a great chance to discover locals and get a sense of the kind of activities your neighbors enjoy. See if there are upcoming public events and ask your neighbors if they would want to join you. Not only will you get a taste of the local nightlife, you'll also have a change in environment to get to know your neighbor. Don't worry if you don't have transportation, as UF apartments near campus are located near stops for the Gainesville Regional Transit System.
Spend Time Outdoors
Staying inside hinders chances of making friends in your community. Many apartments for rent in Gainesville, FL, offer a variety of outdoor activities for residents. Take a walk around the apartment complex and see what it has to offer. You may be surprised to find areas your neighbors are enjoying such as nature trails, swimming pools, shopping centers, and other amenities. Taking the dog for a walk is a sort of friend-making cheat code — dog owners and admirers alike will want to stop and meet your furry companion. Strike up a conversation and mention that you're new to the area; you may just find yourself scheduling a puppy playdate.
Lend A Hand
If you've just moved into one of our apartments near UF, you're not the only one going through a move at the moment. After getting everything moved in, ask if others need a hand with their belongings. This great gesture is a perfect opportunity to help and get to know someone in your apartment complex. People are likely to remember these friendly actions, and setting a good first impression can lead to friendships. Don't limit yourself to those who are moving in, though. New and established neighbors alike are going to go through a period of time where they need help, so don't hesitate if it seems like someone could use some support. Even simple gestures such as returning misdelivered mail or offering to help carry groceries are more than enough to start getting to know neighbors.