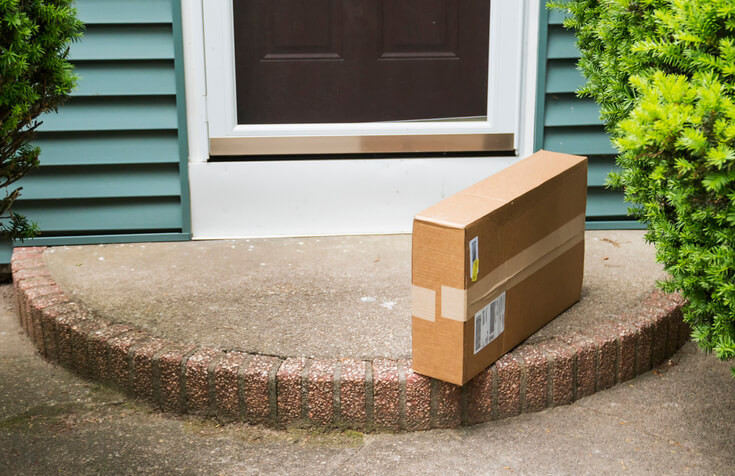 Posted on Aug 28th, 2019 in How To's, Gainesville Apartments, College Students
Whether moving into your first student apartment or another apartment in Gainesville, FL, moving is a multi-step process. It can be difficult to keep track of what needs to be done. One often-overlooked step is forwarding mail to the new address. These tips from Gainesville property management company Contemporary Management Concepts, LLLP will help new residents pick the correct forms and know when to expect mail at their new addresses.
Why Forward Your Mail?
With all the planning that goes into a move, many people don't have the time — or simply forget — to update their address with all of their friends, family, bill paying services, and subscription services. Mail forwarding offers the time needed to update your address without missing important correspondence. Before moving into a new Gainesville apartment, arrange mail forwarding through the United States Postal Service (USPS).
How Does Mail Forwarding Work?
The first step is choosing the correct form. There are three primary forms from which to choose.
Individual: If only one person is moving, or multiple people are moving to different addresses, this is the form to use. Each person who is moving should fill out an individual form.
Family: Use this form if everyone in the household has the same last name and is moving to the same new address. This is the simplest way to forward an entire family's mail with the USPS.
Business: When moving a business to a new office rental in Gainesville, FL, the USPS has a specific form to fill out.
The simplest way to forward mail is to complete the form online. To prevent fraud, the USPS will verify your identity with a $1 charge to a credit card. To avoid this charge, set up mail forwarding at a physical USPS location. USPS will send a confirmation letter to the new address within a week. USPS will also offer the option to send useful coupons for popular furniture and home goods stores to the new address. This is particularly helpful for University of Florida students moving into their first off campus apartment near UF.
When Does Mail Forwarding Begin?
The USPS allows users to choose the date on which they want mail forwarding to begin, but it typically takes 7–10 business days for a change of address form to process. This means that in order to receive mail at your new apartment in Gainesville as soon as you move in, the form will need to be submitted at least 7-10 days in advance.
How Long Does Mail Forwarding Last?
It's important to keep in mind that mail forwarding is only temporary, and the length of service differs depending on the type of mail. The majority of mail, including First Class Mail, Priority Mail, and First-Class Package services, will be forwarded for up to a year, but services such as magazine or newspaper subscriptions have a time limit of 60 days.
Mail forwarding offers a grace period to get settled in your new Gainesville apartment before you need to worry about updating your address with important services, but remember that it doesn't actually update those services with the new address. After settling into the new apartment, set aside time to update businesses such as your bank, credit card companies, airline loyalty programs, and alumni associations with the new address.