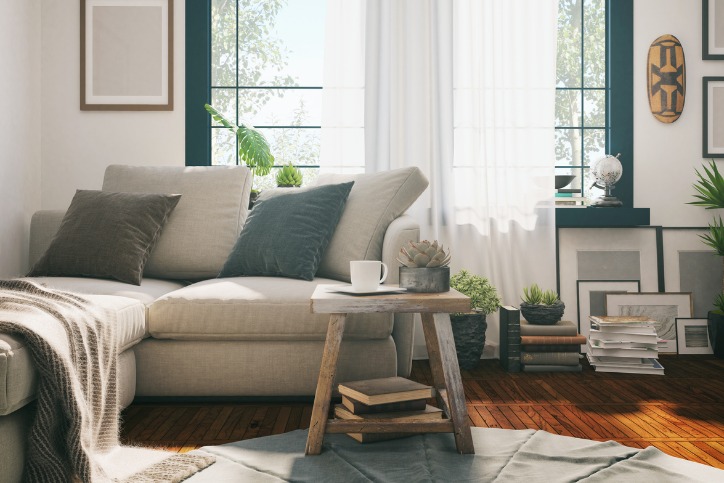 How To Use Natural Light To Reduce Energy Usage
A Florida apartment filled with natural light appears warmer and more inviting. But this isn't the only reason why renters should embrace natural sunlight. Natural sunlight can also reduce energy usage and save money on monthly utility bills! Even though some residential units are designed to capture more natural light, there are plenty of ways to increase natural light in your home and reap the cost-saving and environmental benefits. Here, our team at Contemporary Management Concepts, LLLP, discusses how to use natural light to reduce your energy consumption.
Looking for an apartment in Florida? Contact Contemporary Management Concepts, LLLP, today to schedule a tour of our Florida apartments.
Open The Blinds
The easiest way to increase natural daylight in your apartment is to open the blinds or curtains every morning. Depending on the weather and the location of your windows, opening your blinds or curtains could provide your apartment with enough light to brighten your entire space. Infusing natural sunlight with your apartment is free energy, providing a brighter, more comfortable feeling and reducing your monthly electricity costs. What's more, welcoming natural sunlight is the most environmentally-friendly option for lighting your living space!
Hang Up Mirrors
Another simple way to take advantage of the cost-saving and environmental benefits of natural sunlight is to hang mirrors on the walls of your apartment. Mirrors are excellent for reflecting light, so any natural light entering your apartment will be magnified by including one, or several mirrors hung up on the walls. We recommend placing your mirrors on the walls facing the natural light, such as on a wall facing a window. This is an excellent way to maximize the natural light streaming through your windows and can help filter this light to less illuminated areas.
Rearrange Your Furniture
One way to use natural light to reduce energy usage is to keep your windows clear. Many apartment renters may use the areas around the windows for storage, bookshelves, and other purposes, which can prevent natural light from filtering into the living space. If possible, ensure your apartment's windows are clear from anything obstructing natural sunlight. The result is a brighter, more beautiful living space that uses natural light to its full potential.
Optimize Interior Lights
In addition to taking advantage of nature's light, making the most of your interior lighting can also help you reduce your apartment's energy usage. Choosing energy-efficient lighting fixtures and lightbulbs and installing lighting in strategic locations are great for reducing electricity waste and helping you lower your yearly power consumption. Opting for LED lights over incandescent bulbs can help you reduce your electricity usage. What's more, LED lights last longer, on average, than incandescent lights, allowing you to enjoy your interior lighting longer and reducing waste from burnt-out bulbs and lights.