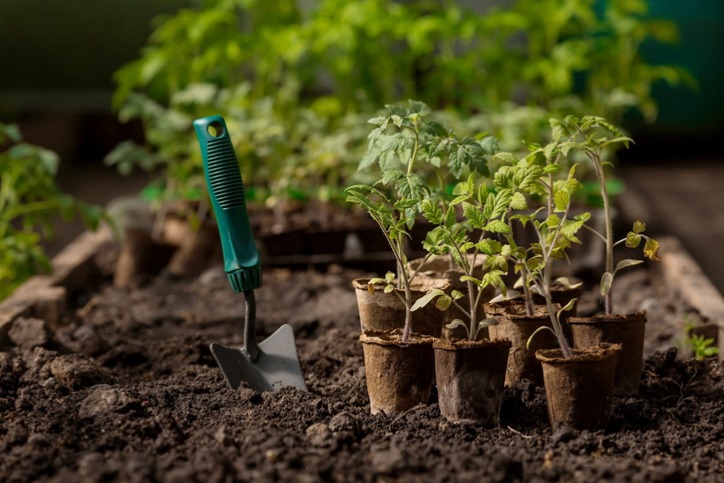 How To Start A Patio Garden
Gardening is a fun, practical, and therapeutic hobby providing home horticulturists with nutritious fruits, vegetables, and gorgeous flowers. Nowadays, more and more people are getting into gardening as a hobby. Unfortunately, many apartment owners believe they can't start a garden because they don't have much outdoor space. Well, we're here to let you know that's not the case. Even if you live in a city apartment, you can still enjoy the benefits of growing fresh fruits, vegetables, herbs, and flowers in a patio garden. Below, we outline the steps to starting your own apartment patio garden!
Looking for apartments in Florida? Contact us today to schedule a tour of our Florida apartments!
Review Your Lease Agreement
No matter how eager you may be to start putting together your patio garden, you should review your lease agreement to ensure making a patio garden is permitted. If you're only planning on adding a few small pots of flowers and/or herbs, you can skip this part. However, if you're planning on taking up most of your patio's space, it'd be wise to double-check your lease agreement for restrictions, such as weight limits.
Consider Your Patio's Growing Conditions
The amount of direct sunlight, wind conditions, and the direction your patio faces all affect the growing conditions available to you. Understanding the unique growing conditions of your patio will help inform you of what plants, flowers, vegetables, and so on will grow best in your garden. For example, plants requiring direct sunlight won't grow as well on patios with lots of shade.
Create A Detailed Plan
Once you've double-checked your lease agreement and identified the unique growing conditions of your patio, it's time to begin putting together a detailed plan for your garden. First, draw out a blueprint of your patio, so you can visualize the best way to lay out your patio garden's pots, planters, and containers. During this step, try and find a layout that best uses limited space without blocking any entryways. Next, research the kind of plants that would grow best in your patio garden's unique growing conditions and decide which ones you would like to plant in your garden.
Start Planting
Once you've planned the layout of your patio garden and decided what plants you'd like to grow, you can finally move on to the fun part — planting your patio garden! Remember to fill your containers with a potting mix specifically intended for containers and to sow seeds according to the packet's instructions. Congratulations! You're ready to begin caring for your favorite plants in your patio garden!