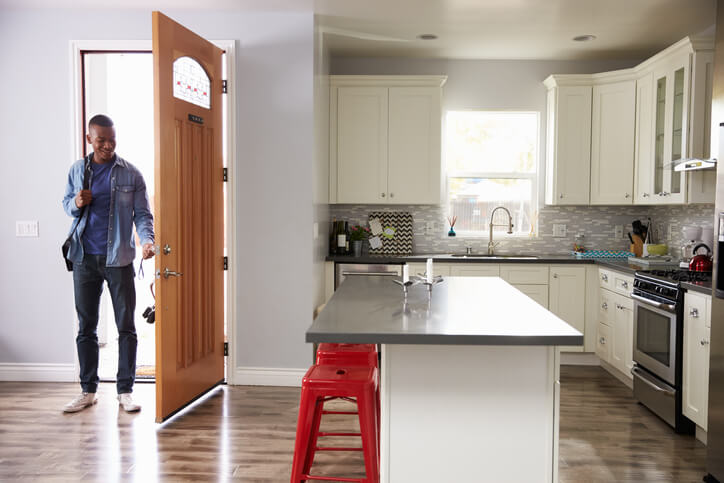 Posted on Jan 10th, 2020 in Gainesville Apartments, College Students
How To Protect Your Apartment While On Vacation
When you're on vacation, home is the last thing on your mind. Residents deserve peace of mind while trying to enjoy themselves in a different setting. Before you relax on the beach or hit the slopes, take a few moments prior to leaving to secure your Gainesville apartment. Consider these six tips from property management professionals at Contemporary Management Concepts, LLP to ensure your living space, any pets, and your personal belongings are safe and secured ahead of the holidays. Get in touch with us for more information about our properties or to schedule a tour of our apartments or homes for rent.
Lock All Doors & Windows
It's common sense to lock the apartment doors before leaving for vacation, but many residents forget to likewise lock their windows. Residents should be sure to lock every window, no matter how small, especially if they live in a first-floor apartment. Residents on the upper floors should also secure any windows to avoid providing easy access to their apartment interiors. For units featuring sliding glass doors, purchase and install a jimmy plate to prevent the door from slipping off the tracks. It's also helpful to keep valuables away from windows to deter burglars.
Inform Trusted Neighbors
Apartment living means no shortage of trusted neighbors. If anything becomes amiss or an emergency situation occurs, having neighbors present to call the police and promptly contact you can ease any worries you may have while away from your apartment. It's always beneficial to have an extra set of eyes and ears to stave-off crime. Making friends with neighbors is easier than ever in Gainesville homes, townhouses, and luxury apartments for rent — all it takes is a friendly smile or a small gesture of kindness to break the ice with a neighbor!
Make Preparations For Pets
Unfortunately, our furry friends can't always come with us on vacation; make sure they'll be safe and taken care of in a pet-friendly apartment, whether that means boarding them or having a neighbor or friend care for them during your absence. If you choose to hire a pet sitter, make sure the veterinarian's contact information is readily available and the pet's supplies are both full and easily accessible. Residents can register for a free pet safety pack from the American Society for the Prevention of Cruelty to Animals (ASPCA), which includes an animal rescue window decal to alert emergency service officials there is a pet inside.
Place A Hold On Mail
Residents that receive copious amounts of mail should consider requesting a mail hold for the duration of their vacation. It's as simple as contacting the local post office and requesting a mail hold for the time away. If going to the post office is too far out of the way, ask a neighbor to check your mail and gather packages on the doorstep. Keeping on top of daily mail can help ensure that your apartments and any letters, parcels, or other types of mail are safe — packages piling up is a clear sign to burglars that you're not home.
Strategically Hide Valuables
Residents should ensure all their valuables and technology are safely hidden where intruders can't find them. Instead of stowing the items in drawers, closets, and under the bed, consider storing your valuables inside old food containers and putting them in kitchen cabinets — nooks and crannies a burglar will least expect. For bigger or bulkier items, such as computers and bikes, consider hiding them in an extra storage area within the apartment or secure them in place so burglars can't easily move them.
Get Renters Insurance
Even after taking all the necessary precautions to secure your apartment, theft can still happen while you're on vacation. Residents preparing for the worst should get renters insurance, which provides a safety blanket for residents and their possessions. A renters insurance policy protects the apartment in case of theft, as well as fire, flood, or other natural disasters. Contact our leasing professionals at Contemporary Management Concepts, LLP for more information about renters insurance or for additional apartment safety tips.