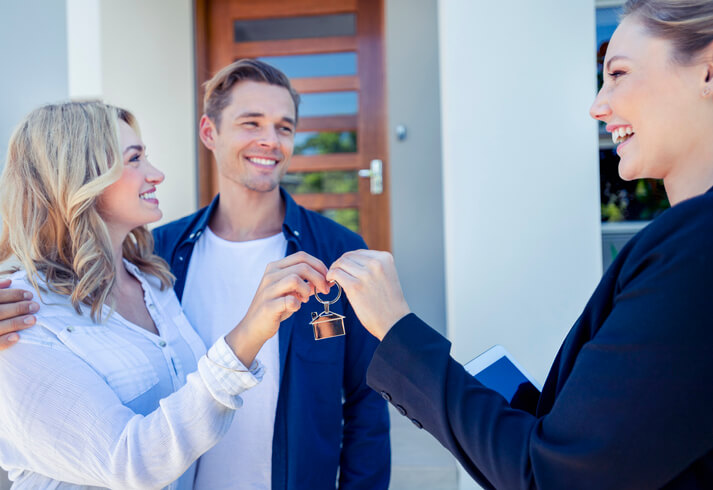 Posted on May 19th, 2020 in Your Apartment, How To's, Gainesville Apartments, Gainesville
A good landlord-tenant relationship can make all the difference when it comes to loving your new apartment. To help you make the best out of your new home, follow these simple tips for maintaining a positive relationship with your landlord, courtesy of our housing experts at Contemporary Management Concepts, LLLP.
If you're looking for a community with amazing amenities, convenient features, and a great management team, check out our apartments in Gainesville.
Before You Move In
Setting the tone for a stress-free renting experience begins before you even sign the lease. Make sure to read online resident reviews for the Gainesville apartments you're considering. While each resident's experience will be different, reviews can give you valuable insight into what to expect. Also, be sure to tour any community that seems to match up with your criteria. While online reviews can be helpful, meeting the landlord or community's staff face-to-face can help gauge what kind of person they are and if you'll be able to establish a good professional relationship with them.
During the tour, make sure to ask questions about important issues, and if anything specific is promised, get it in writing. Doing so can be helpful for both the tenant and landlord to refer back to later on. It's also a good idea to be aware of your tenant rights under the Florida landlord tenant law. Once you're ready to sign, make sure to read the lease in its entirety, not just to address any questions or concerns beforehand, but also for a full understanding of what will be expected of you during your tenancy.
During Your Tenancy
As soon as you move in, inspect your apartment for any damages left unrepaired by the last tenant. Make a note of any issues with the apartment and notify your landlord or leasing office. Doing so will ensure that you're not held responsible for anything that was done before your tenancy. The landlord will most likely want to address your concerns in a timely fashion to ensure your satisfaction and maintain their reputation.
It's important to understand that half of the relationship you establish with your landlord depends on your actions. Always be respectful during interactions with management or when requesting maintenance. Pay your rent on time and follow the rules of the lease and the community. Also, be reasonable with requests. It's important to remember that you're not the only tenant who your landlord is working with. There are many factors that aren't within the control of the landlord, so it's crucial to be understanding and patient.
When Moving Out
Even at the end of your residency, it's important to maintain a positive landlord-tenant relationship. As a general rule, it's always good to keep positive relations, even if you don't think you'll have any further interactions with that person. At some point, however, you may need a letter of recommendation or a reference from your previous landlord when applying at another location. The condition you leave your apartment in will be a final testament to how well landlords can trust you.
Leave your apartment looking as nice as it was when you moved in. If there are holes in the wall where pictures or decorations were hung, make sure to remove the nails or screws and cover the holes with spackle, which can be purchased inexpensively from most stores. It can also be helpful to remove any carpets stains with a cleaning solution or by renting a steam cleaner. Give the apartment a final once-over by cleaning counters, bathrooms, the refrigerator's and freezer's interiors, and sinks. Not only will this leave a good final impression, but it will also help you recover your deposit.