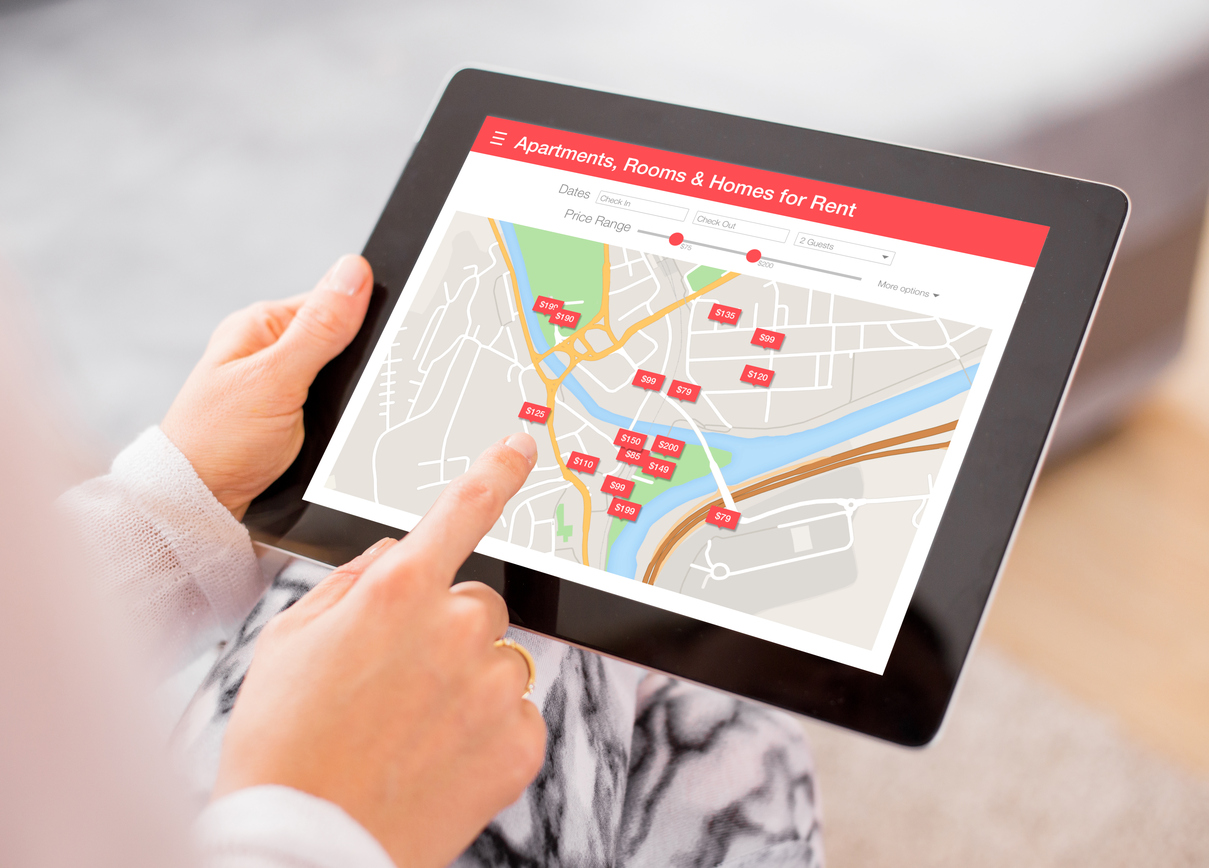 Posted on Apr 23rd, 2018 in How To's, Gainesville Apartments, College Students
What separates an ordinary apartment from an ideal one is the manner in which its features complement your life by making daily tasks seem more comfortable and easy. Some renters think finding the perfect apartment is an arduous quest, but the truth is there is an established process that makes this search a breeze.
How to Find Apartments near UF in Gainesville
The search for good off-campus apartments near UF is a two-step process. The first step is to build a field of prospective contenders, which are apartments that seem to embody the qualities you most desire. The second step is to examine each of the finalists in person before making the final decision about where to live.
Online Search
Building a list of prospective housing begins with an online search. Gainesville apartments are searchable in the large databases of websites such as Apartments.com, Swamp Rentals, or Zillow. You can also find an aggregation of local apartments using the search tools on the website of a regional property manager. A critical element of all online searches is your list of keywords, which are used to narrow down the results to a selection of apartments germane to your needs.
What to Look for in Student Apartments
The keywords you enter in an online apartment search should reflect the essential attributes of you ideal apartment. These are some of the things most students look for in off-campus housing.
Location near UF Campus
Because students want the convenience of a short commute to campus, demand increases for apartment communities located near UF.
Student-Friendly Environment
Student apartment communities usually provide amenities that heighten the college experience, such as study rooms and on-site recreational facilities where residents can socialize with their peers.
Affordable Rent
A rent price that is reasonable for a student budget and/or floor plans with two or more bedrooms (so roommates can share the cost of rent) are factors that make off-campus housing desirable.
In-Person Tour
In-person tours of apartments in Gainesville make up the second phase of your search for the perfect off-campus housing. Having completed an online search with keywords that describe your ideal apartment, you should now contact the leasing office of each complex and schedule a tour. Take advantage of apartment tours to ask questions that elicit information not advertised by the property manager elsewhere, such as guest policies and parking rules.
Choosing a Roommate
As the final step before signing the lease and moving into your ideal apartment, you may need to choose a roommate with whom to split the cost of rent. As with an apartment search, there is a process for finding roommates, which includes asking friends and posting ads online. Ideally, you'll want to choose a roommate who reliably pays rent and bills on time, and whose lifestyle and habits are compatible with yours.
Student Apartments for Rent in Gainesville, FL
Contemporary Management Concepts, LLLP oversees rental properties and student apartment communities. The search feature on our website displays student apartments for rent Gainesville users can filter by location, rent price, amenities and other attributes. Other rental properties administered by our company include townhouses, lofts and houses in Gainesville. Contact Contemporary Management Concepts, LLLP with questions about our properties or services!