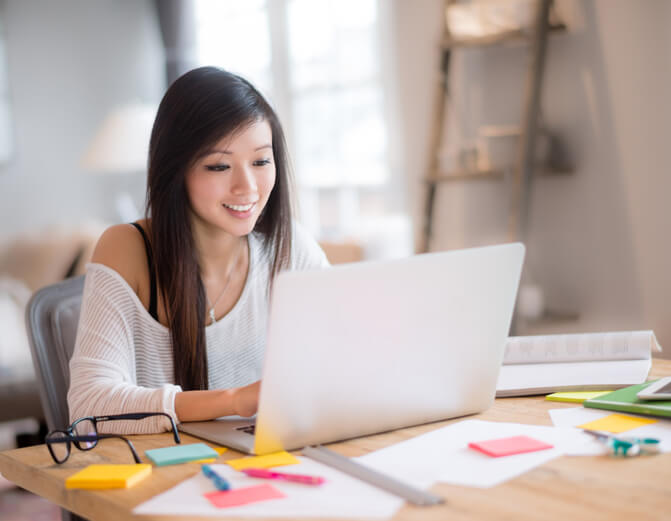 Posted on Dec 26th, 2018 in Your Apartment, How To's, Gainesville Apartments, College Students
Students who budget for expenses related to Gainesville student housing have the advantage of being organized and prepared for unforeseen financial costs. Imagine never scrambling after receiving a higher-than-average utility bill or worrying if there's enough money for monthly payments. A budget gives you the liberty to focus on things besides money, such as your education or social life. And while it's normal to be apprehensive about starting a budget for the first time, there are only two steps to learn.
Expenses Checklist
When budgeting for student apartments for rent, residents should first draft checklists of their expenses. While the total amount of your living costs is unique to your situation, the categories of your fees — whether one-time or recurring — are likely similar to those of other nearby renters.
Moving Costs
Depending on the the number of belongings you own, you may have to hire movers. Moving is a one-time expense, so instead of taking the money from your monthly budget, set aside money in advance to cover moving costs. By hiring a trusted student moving company, you can ensure your items are transported safely, so you won't have to pay to replace items that were damaged during the move.
Decorating Expenses
Decorating your apartment is another potential one-time expense for which to set aside money. When budgeting for furnishings, prioritize must-have items — namely a mattress, lamp, and desk. With leftover funds, purchase essential furnishings, such as a TV, couch, and wall art. Check out thrift shops and furniture stores with seasonal sales to minimize cost.
Food Expenses
For renters who are unaccustomed to buying groceries, monthly food expenses can be shocking. But many people find when they plan their meals and budget accordingly, they are able to keep food costs at a minimum. Often, it's items we splurge on when we go shopping while hungry, or when we make too many trips to the store because we didn't have a shopping list and plan, that sends the grocery bill skyrocketing.
Managing your inventory of food at home, creating grocery lists, and limiting trips to the store to planned visits once per week are great ways to maintain consistent and reasonable food costs.
Monthly Payments
Whether you're looking for student housing or apartments in Gainesville for rent, experts say housing costs shouldn't exceed 30 percent of a tenant's total income. Thus, choosing a unit with affordable monthly payments is your first budgeting consideration. It's easy to plan for these payments because the amount typically remains the same during the course of your rental term. Plan to pay your fee on the day it's due each month to avoid late fees.
Heating & A/C Bills
In Gainesville, you'll need both heating and air conditioning. Costs associated with heating and cooling services are reflected in your energy bill, which is managed through a regional utilities provider. Since the cost of utilities fluctuates based on the amount of energy you consume, anticipate more expensive bills in high-use seasons, such as winter and summer, when temperatures are more extreme and the need for HVAC is highest.
Cable & Internet
Access to the Internet is paramount for student coursework. Cable, on the other hand, is a luxury that students can utilize both for entertainment and relaxation. To keep up with schoolwork and the latest TV shows while staying on-budget, consider living in off campus apartments near UF in which Internet and/or cable services are included in the monthly payment. The cash you save on cable and Internet can come in handy for other living expenses or unexpected bills in the future.
Money-Saving Tips
The second step to budgeting for an apartment is cost-cutting. For every category on your checklist of living expenses, there is at least one way to reduce expenses.
To lower your portion of monthly payments, share your unit with roommates and split the cost.
Community amenities in student housing, such as a gym and high-speed Internet allow renters to save money by enjoying recreation and entertainment without additional costs.
To lower food expenses, purchase low-cost, raw ingredients to prepare meals instead of more expensive, pre-made foods.
When moving, instead of hiring professionals, ask for moving assistance from friends or family members.
Shop for furnishings at used-furniture and thrift stores, or opt to live in furnished Gainesville apartments.
To reduce expenses related to heating and cooling your home, use blankets and space heaters in the winter and fans in the summer.
Contemporary Management Concepts, LLLP manages a variety of rental communities in Gainesville, FL. Among the attributes that make many of our apartments suitable for students are low-cost monthly prices that help renters stay on-budget. We also have large apartments and townhouses, where tenants may share the costs or sign individual leases. Certain student apartments managed by Contemporary Management Concepts, LLLP are also furnished and located in communities with amenities. Contact us to learn more about our student housing in Gainesville, FL!