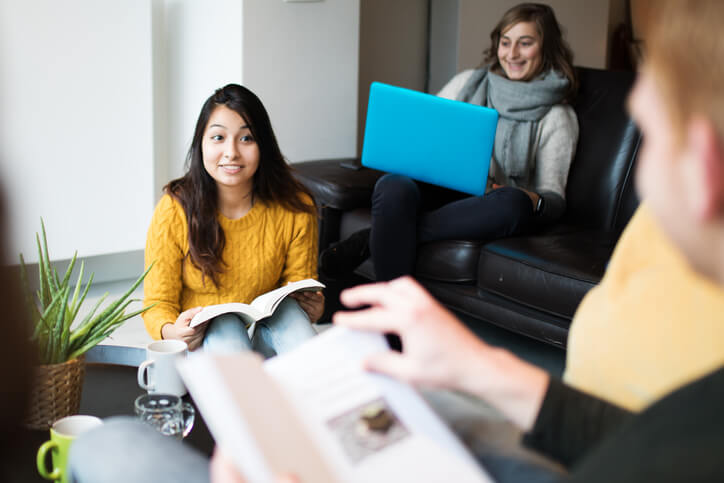 Posted on Mar 1st, 2018 in Your Apartment, How To's, Gainesville Apartments, Gainesville, College Students
An apartment lease may be temporary, but that doesn't mean you should be short-sighted about being a good tenant. Between students and residents, competition for apartments in Gainesville can be stiff. But the opinion your property manager has of you today could impact future renting prospects, as landlords may take your rental history into account while considering your application. Fortunately, there are steps you can take to build a reputation as a perfect tenant.
Read the Lease Carefully
While caught in the excitement of renting a new apartment, you may be tempted to rush through signing the lease. But in jumping from one highlighted line to the next, you may overlook the details of how tenets should act.
Stay the Full Term
The lease term outlines the length of your tenancy. A 12-month lease term is typical for Gainesville apartments, although the exact term is the prerogative of the landlord. By signing the lease, you agree to stay in the apartment for the full term. Moving out before the lease term ends would not only result in financial penalties for you, but it could also make you seem undependable to future landlords.
Give Notice Before Leaving
Most tenants are required to give a vacate notice a certain amount of time before moving out. The purpose of a notice is to allow the landlord property enough time to find a replacement tenant. In addition to a fee, your failure to give proper notice could also reflect negatively on your rental history.
Know the Rental Policies
All leases, from student apartments to houses for rent in Gainesville, FL, outline policies that tenants must follow regarding topics such as pets, parking, utilities, guests, noise, trash, and maintenance. Following rental policies contributes to positive landlord feedback and a good reputation as a tenant. Meanwhile, rules violations, such as noise complaints or painting apartment walls when its not allowed, could result in negative feedback that carries through your rental history.
Demonstrate Responsibility
Responsible tenants who build trust with their landlords have better chances of securing apartments for rent in Gainesville. There are several ways you can demonstrate responsibility to your landlord.
Pay Rent on Time
On your list of duties as a tenant, paying rent on time is near the top. Landlords depend on rents for necessary expenses for the property, such as maintenance and building improvements, which is why most property managers charge late fees. But failing to pay rent on time could also lower both your credit score and the trust you have with prospective landlords.
Take Care of the Apartment
As a tenant, you are responsible for taking care of the apartment, including filling out the inspection sheet and submitting maintenance requests. When it comes to repairs, landlords encourage tenants to call for maintenance immediately, before the issue gets worse. One tip for being a good caretaker is to treat your apartment with the same respect as your personal belongings.
Be Neighborly
Being neighborly is important for all tenants, from students in apartments near UF to residents of family homes. The lease has some rules for neighborliness, such as keeping noise below a certain level, but you can take extra steps to earn a reputation as a valued neighbor, such as keeping the hallway or sidewalk near your door clear of debris, so other residents can move freely. By staying on good terms with neighbors, you can ask them to be references later when you apply to other apartments.
Apartments & Houses for Rent in Gainesville, FL
Contemporary Management Concepts, LLLP manages rental communities in Gainesville and across North Central Florida. From student apartments to family homes, we have choices of properties to suit the budgets and lifestyle needs of many types of renters. The professionals at Contemporary Management Concepts, LLLP also offer personalized service, working with clients to find housing solutions for your unique situation. Contact us for more information.