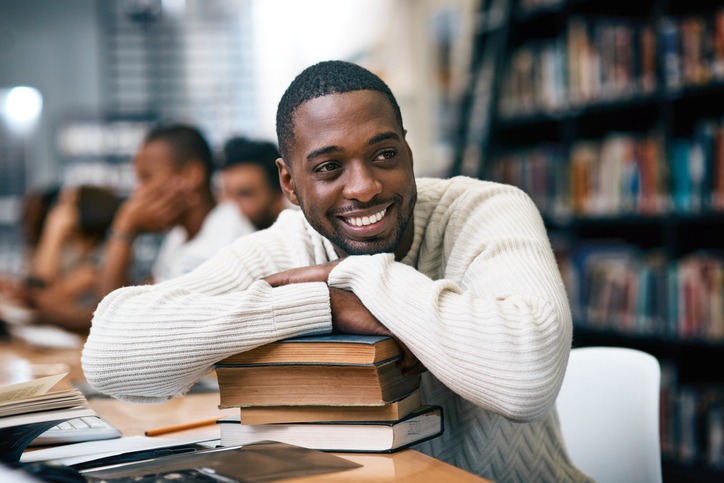 Posted on May 29th, 2019 in Gainesville Apartments, Gainesville, College Students
Graduate and undergraduate students often lead different lifestyles, and that should be reflected in their choices for housing in Gainesville. Undergraduates come to college both for educational purposes and life experience, which means they prefer student housing where they can learn the ropes of off campus living and transition into adulthood. Graduate students, on the other hand, are past that stage. For them, choosing where to live is all about convenience, pricing, and a professional environment. Since they face large workloads — and many also have part-time roles as teachers' assistants or even full-time jobs off campus — graduate students seek residences in which they can accomplish their work and get some rest while still maintaining a solid quality of life. In this guide from Contemporary Management Concepts, LLLP, you'll find several graduate housing options that fit the bill.
Lakewood Villas Apartments
Party time was fun while it lasted. But now that you've got a bachelor's degree in hand and are moving on to bigger things, what you really want is peace and quiet to study. So check out Lakewood Villas Apartments, a residential community of the largest apartments for rent in Southwest Gainesville. The spacious one-, two-, and three-bedroom layouts comprise one and two-level floor plans, each of which features vaulted ceilings, private patios, and individual washer and dryer units. Although a significant portion of local living communities maintain pet-free policies, Lakewood Villas Apartments offers pet friendly apartments in Gainesville — grad students are welcome to bring with them their furry, feathered, or scaly friends! See the property for yourself — these apartments are conveniently located on the corner of Southwest 62nd Boulevard and Southwest 52nd Street, located a few miles west of campus and southwest of University Avenue.
Spyglass Apartments
Not all graduates enroll at the same colleges they attended as undergraduates. Many grad students move to Gainesville from other places and choose to leave behind rather than bring along their possessions. If this describes your situation, rather than decorate an empty house from scratch — when's the last time you checked the prices at a furniture store? — consider the furnished student apartments at Spyglass Apartments. Featuring multiple floor plans and modern furnishings, these single-level apartments project a youthful ambience where new arrivals can't help but feel right at home. And while the two- and three-bedroom units are most popular with undergraduates who crave a social home life, the one-bedroom units provide adequate space and privacy for graduate students. And did we mention that each unit includes high-speed Internet and cable packages? After all, even grad students can make time for their favorite series.
The Residences In Butler Town Center
Who said the life of a graduate wasn't luxurious? At least, it is for residents at The Residences at Butler Town Center. Now, if you've lived in Gainesville for more than a minute, you're probably familiar with Butler Town Center, which along with Butler Plaza and Butler North comprises the region's premier shopping area. Well, The Residences at Butler Town Center provides immediate access to all these stores and restaurants. Plus what's especially great about these luxury apartments for graduates is the high-class amenities, which include everything from a pool and hot tub to a fitness center and yoga studio. Certainly, these aren't traditional "student housing" located on or next to the campus — although the drive to UF is a manageable 5 minutes — but they do offer a sophisticated lifestyle that many young professionals find conducive to their productivity. And if space is limited at this sought-after complex, you can find similarly stunning accommodations at its sister property: The Terraces at Butler Town Center.
Eagle Point Villas
There's no such thing as an average graduate student: they can be young students fresh out of their undergraduate careers or seasoned professionals who are returning to school to earn new specializations or even just for the fun of it. If you're a graduate who's already established yourself in life and has a family, Eagle Point Villas has family homes for rent in Northwest Gainesville that are ideal for your situation. These comfortable, three-bedroom floor plans feature screened-in patios, tile kitchens, and large study rooms where you can lay out your homework assignments without being disturbed or bothering anybody else. And if you happen to have school-age children, or maybe you're working as a student teacher as part of your master's program, you live within walking distance from Hidden Oak Elementary and Fort Clarke Middle School and just a few minutes' drive from I-75 and the UF campus.
It's smart to become familiar with these apartment, townhome, and residential communities, as they offer some of the best grad housing in Gainesville. But they aren't the only Contemporary Management Concepts, LLLP properties that work for graduates. To learn more about these and other rentals, contact us today!