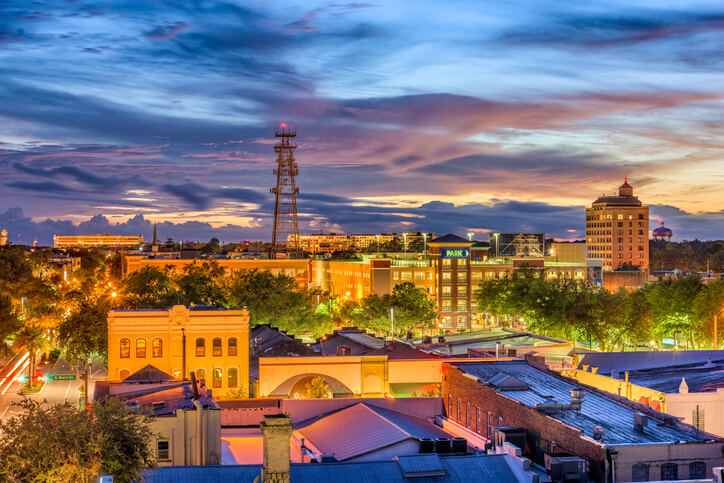 Posted on Apr 26th, 2019 in How To's, Gainesville Apartments, Gainesville
Renting in Gainesville doesn't have to be overwhelming, and in fact, it's a breeze with this guide from Contemporary Management Concepts, LLLP.
Popular Neighborhoods
Off the beaten path or a short commute to work, Contemporary Management Concepts, LLLP can help you find perfection in the homes and apartments for rent in Gainesville, FL.
Duckpond
The historic Duckpond neighborhood is well known for older, stately homes and scenic tree-lined streets. Located north of the downtown area, Duckpond is a short walk or bike ride from many year-round activities, including a growing farmers market, in the downtown area.
University Park & College Park
Aptly named for their close proximity to the University of Florida, these neighborhoods blend together and are bordered by University Avenue to the south and NW 13th Street to the east. College Park features a mix of restaurants and shops while University Park has a variety of housing options, including townhomes for rent in Gainesville, FL.
West Hills & West Park
Adjacent neighborhoods, West Hills and West Park are nestled between the hustle of Interstate 75 to the west and vibrant University of Florida to the east. Flanking the north edge are other residential-centric neighborhoods with a variety of student housing Gainesville residents and students alike can choose from.
Public Transportation Options
Though the city is bike and pedestrian friendly, there are several public transportation options for residents to use each day.
Regional Transit System
It's quite possible to get around town without a vehicle thanks to Gainesville's Regional Transit System (RTS). A network of 26 bus routes criss-cross and connect all parts of the city, including the Gainesville Regional Airport and neighborhoods on the western edge of the city. RTS generally provides service throughout the year except for holidays which may have reduced service hours and routes.
Ridesharing Services
An active town day and night, residents have several ridesharing services to choose from, whether going from UF student apartments to class or a day out with friends.
Lyft & Uber
Residents who are familiar with these global ridesharing services will also find them throughout town. Both services are frequently used by college football fans during the fall to go to and from Ben Hill Griffin Stadium for Gator games.
Private Taxis
Private taxi companies have served the area for many years and are another affordable option for residents to choose from.
Zimride
Zimride is a carpool and rideshare service available to University of Florida faculty, staff, and students. Users are able to offer or request rides for commuting, road trips, and area events.
Shopping & Entertainment
The city has undergone significant growth in the last few decades and the growth isn't poised to slow any time soon. Whether you're renting one of the UF apartments near campus or a home in a residential neighborhood, there isn't a shortage of shopping and entertainment choices!
Grocery Stores
Gainesville features a blend of chain and local grocery stores, including national and regional stores. Most people immediately recognize Publix, a Florida-based regional chain of supermarkets, but the city is now also served by Aldi, Lucky's, and Whole Foods, three national chain stores. Along with brick-and-mortar stores, seasonal produce and homemade crafts and goods are available at three year-round farmers markets.
Museums
To relax after a week at work or in classes, take in one of the many museums and green spaces. The Cade Museum for Innovation and Creativity, located a few blocks south of downtown, features rotating and permanent science-centric exhibits. Kanapaha Botanical Gardens, located in southwest Gainesville, invites guests to enjoy 24 different botanical collections and various events throughout the year.