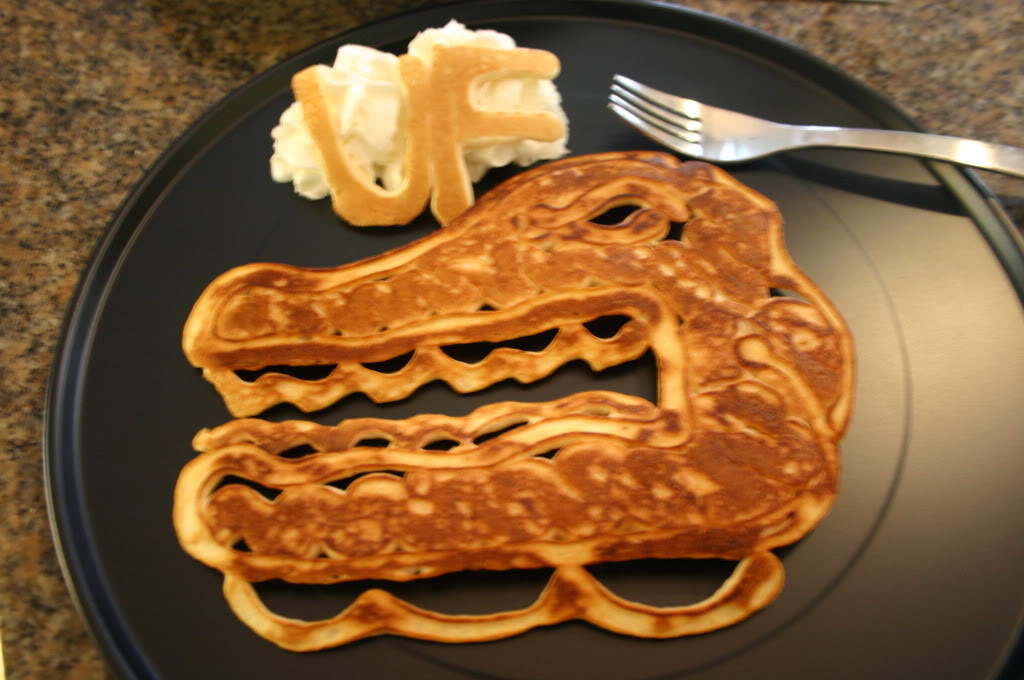 Posted on Apr 23rd, 2010 in Gainesville Apartments, Gainesville
As we're prepping for Midnight Pancakes at Spyglass Apartments tonight we took a little "batter break" to do some wild and crazy pancake-variation recipe hunting...and came across this little piece of amazing-ness from blogger Delishyourdish.
And how fitting that it's found the night of the NFL draft! Well while all eyes are on Tebow...our hands are back in the mixing bowls! We'll see the results soon enough and can't wait to see all of you later tonight!
Midnight Pancakes actually start at 11:30 so get 'em while they hot off the griddle!