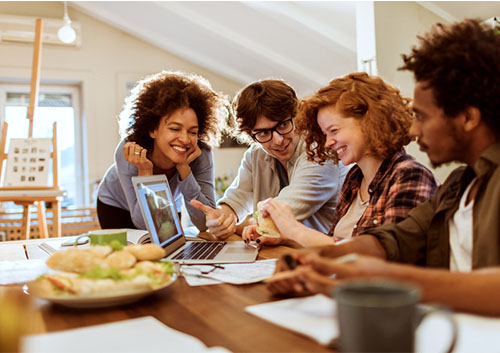 Posted on Aug 3rd, 2017 in Gainesville, Eats, College Students
Gainesville Neighborhood Guide: Archer Road
Archer Road is located on the Southwest side of the University of Florida campus and extends west from UF Health Shands (next to 13th Street) to the intersection with I-75. The area is a hot spot with most Gainesville residents travelling to the area for dining, entertainment and shopping, and it's a popular option for student housing near UF. For students who chose to live in the Archer Road area, they'll have everything they need just a couple of steps away. If you're looking to move into the area, this guide can help you find the perfect Gainesville apartments along Archer Road.
Perks of Living in Student Housing on Archer Road
The Archer Road area has a very large variety of student apartments in Gainesville for students to choose from. This means that almost everyone can find exactly what they want here, from certain amenities to luxury living. Since the apartment complexes on Archer Road are mostly student-focused, they often host resident events such as pool parties throughout the year. This makes it easy to find nearby entertainment and make new friends in your complex. Archer Road is also home to Butler Plaza, the largest retail center in North Central Florida. The area boasts plenty of retail, grocery stores, restaurants and services.
Things to Consider About the Archer Road Area
Due to the many stores, restaurants and service facilities that are located on Archer Road, it is often a very popular area for both students and families to be around or visit. If you prefer a calmer, more secluded living area, then Archer may not be the best place for you. Archer Road is also one of the main streets for getting around in Gainesville, so traffic can get quite heavy during rush hours. However, once you get to know the area, there are multiple back roads that can save you from the congested traffic. Also, Archer Road is one of the most recently developed areas, so it contains less local flare and character than other regions of Gainesville.
How to Get Around from Archer Road
When living on Archer Road, the UF campus is incredibly close and only a walk, bike or short car or bus ride away depending on the area where you live. Archer Road also offers more than enough bus routes at all hours of the day for you to travel to and from campus as well as other areas of the city.
Attractions Near Archer Road
Archer Road houses Regal Cinemas, a popular movie theatre to catch all the newest films. The Kanapaha Botanical Gardens are also located here, offering a stunning variety of plant life to walk through and relax. However, some would say that Archer's main attractions are its retail and restaurants.
Businesses Near Archer Road
Butler Plaza is littered with hundreds of retail stores and restaurants. Most of the places in the area tend to be big brand names such as Publix Supermarkets, Target, Outback Steakhouse and Bonefish Grill, but a couple local gems can also be found.
Gainesville, FL, Student Apartments
Archer Road is a place many students choose to call home due to its convenience. If you're looking for luxury apartments in Gainesville, FL, contact CMC Apartments. We can help find the perfect apartment for you.