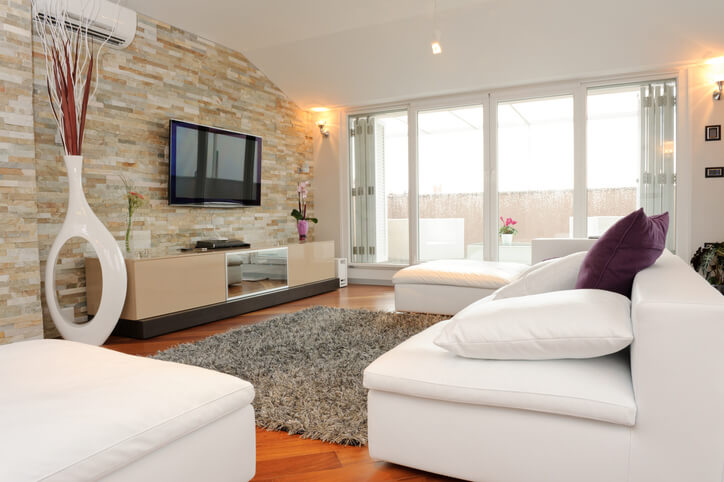 Posted on Jun 27th, 2019 in How To's, Gainesville Apartments
An important part of preparing to search for an apartment in Gainesville is determining exactly what is needed. Location, installment payments, renter's insurance and utility hookups are all a part of moving. But do you know whether you need a furnished or an unfurnished apartment? Contemporary Management Concepts, LLLP dives into the advantages and disadvantages of furnished and unfurnished apartments.
Furnished Apartments
Furnished apartments for rent in Gainesville, FL provide renters with the necessary components that make a home livable. On a basic level, a furnished apartment may include a bed, dressers, appliances and other furnishings, whereas a fully furnished luxury apartment may provide designer quality furnishings and high-end décor. Based on your individual wants and needs, you can choose to rent a home with either basic or luxury furnishings. Note that every apartment or home will differ; one apartment may provide certain appliances or furniture while another may not. It's necessary to do the research so you understand exactly what is and is not included in your furnished apartment.
What Are The Advantages Of A Furnished Apartment?
Furnished apartments provide renters with the convenience of not having to pack, transport and unpack bulky items, such as beds, dressers, sofas, desks, etc. Thus, renters moving into furnished apartments typically save money on purchasing or transporting furniture. With this type of apartment, renters are able to move in quickly and swiftly transition into life at their new apartment.
What Are The Disadvantages Of A Furnished Apartment?
The biggest disadvantage of renting furnished apartments is that you need to take care of the furniture. This can be tricky when you have a lot of roommates or a couple of pets. Be mindful of causing any damage to the furnishings as you could be held responsible for damages. Additionally, furnishings may not be in a condition that is acceptable to your comfort level — think of beds that may be uncomfortable or too small.
Some furnished apartments may also cost more in installment payments. Also, renters who already own a substantial amount of furniture may need to rent a storage unit to store personal belongings.
Unfurnished Apartments
Renters who decide to live in an unfurnished apartment are given a blank slate they can decorate and fill to meet their personal aesthetic. For some renters, an unfurnished apartment is desired as adding those personal belongings and finishing touches are what makes the apartment feel like home.
What Are The Advantages Of An Unfurnished Apartment?
Individuals who rent an unfurnished apartment can decorate exactly how they choose and use furniture they already own, and they don't have to worry about paying to store their belongings in a storage unit. Unfurnished apartments may carry a cheaper monthly installment amount. If you're looking for an eclectic style, thrift stores and garage sales are perfect for mismatched furniture.
What Are The Disadvantages Of An Unfurnished Apartment?
Unfurnished apartments may require more work and effort on behalf of the individual looking to move.
Larger moving trucks might be needed to safely transport the furniture.
You may need to ask multiple friends to help you move if you aren't hiring a moving company.
It may be more expensive to furnish the apartment yourself. While thrift stores, garage sales and Craigslist.com can offer used gems, plan to pay premium amounts if you're looking for new, comfortable furniture.
Your current furniture may not fit in your new apartment. Doorways, stairways and hallways may be too narrow for large items such as the couch or corner desk, and the bedrooms may be too small for a king size bed frame, leaving you to look for a replacement.
Before you decide on renting an unfurnished apartment, get your measuring tape! Measure hallways, doorways and stairways to ensure your furniture will fit. Also, measure each room, which will allow you to ensure each piece of furniture can be utilized in the space.
What To Consider When Deciding Between A Furnished And Unfurnished Apartment
To determine which type of apartment best suits you, consider the following:
Your budget
The distance of the move
The amount of furnishings owned
Whether a moving company is necessary
The length of the rental agreement
Depending on your answers to the above considerations, determine which apartment is best suited for you. Know that no matter whether you choose a furnished or unfurnished apartment, Contemporary Management Concepts, LLLP, offers Gainesville apartments suitable for either preference! Contact us to rent an apartment in Gainesville today!