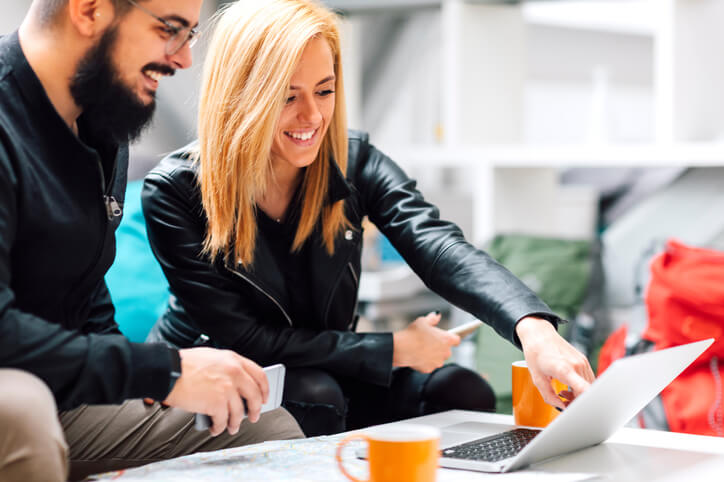 Posted on Apr 15th, 2019 in How To's, Gainesville Apartments, College Students
There are many questions to ponder and ask when searching for a student apartment. But some of the most important question regard location. This perennial real estate term carries a lot of weight when it comes to choosing a student apartment. Here are four questions to ask yourself about the apartments for rent in Gainesville, FL!
1. Is The Location Familiar?
Sometimes, college students are familiar with the areas and neighborhoods of the town or city where they are enrolled, but this isn't always the case. If you have one or two apartments in mind, use Google Maps or another map program to see where the apartment is in relation to the rest of Gainesville. Viewing the location on a map will quickly provide an idea of how close it is to major roadways and, most importantly, Santa Fe College or the University of Florida (UF). Also, knowing where Santa Fe and UF student apartments are ahead of time can help speed up the acclimation to Gainesville for new and transfer students.
2. Is The Apartment Convenient?
UF and Santa Fe students are busy, and a student apartment with convenience can add time back to a busy schedule. If you enjoy working out, does the apartment offer an on-site gym or will you need to find a nearby gym? Many college students also work while taking classes — is the apartment location convenient to your place of employment? Other conveniences to keep in mind include whether utilities are a part of the monthly installment payment and if appliances such as a washer and dryer are in the apartment, on-site, or not at all.
3. Can You Walk, Bike, Or Drive?
When considering Santa Fe College or UF apartments near campus, you'll also need to consider the cost of going to and from classes. Is the student apartment close enough to walk and/or bike or will you need a vehicle? A great way to decide this is to visit a potential apartment then walk, bike, and/or drive to campus beforehand. The time it takes to do so may end up being the deciding factor for one apartment instead of another.
4. Who Are Your Neighbors?
Regardless of where townhomes for rent in Gainesville, FL, are, you'll usually have neighbors. Some college students enjoy the upbeat ambiance of living near fellow students while others want a quiet atmosphere. Take time to visit a potential apartment at different times each day. By doing this you'll develop a sense of who your neighbors will be and whether it's an environment you want to live in.
As a full-service property manager for all types of student housing Gainesville students rely on, Contemporary Management Concepts, LLLP knows the importance of location. Our team understands the needs UF and Santa Fe College students have for student apartments and we work with you to find one in the perfect location. Contact us today to find your student apartment in Gainesville, FL!