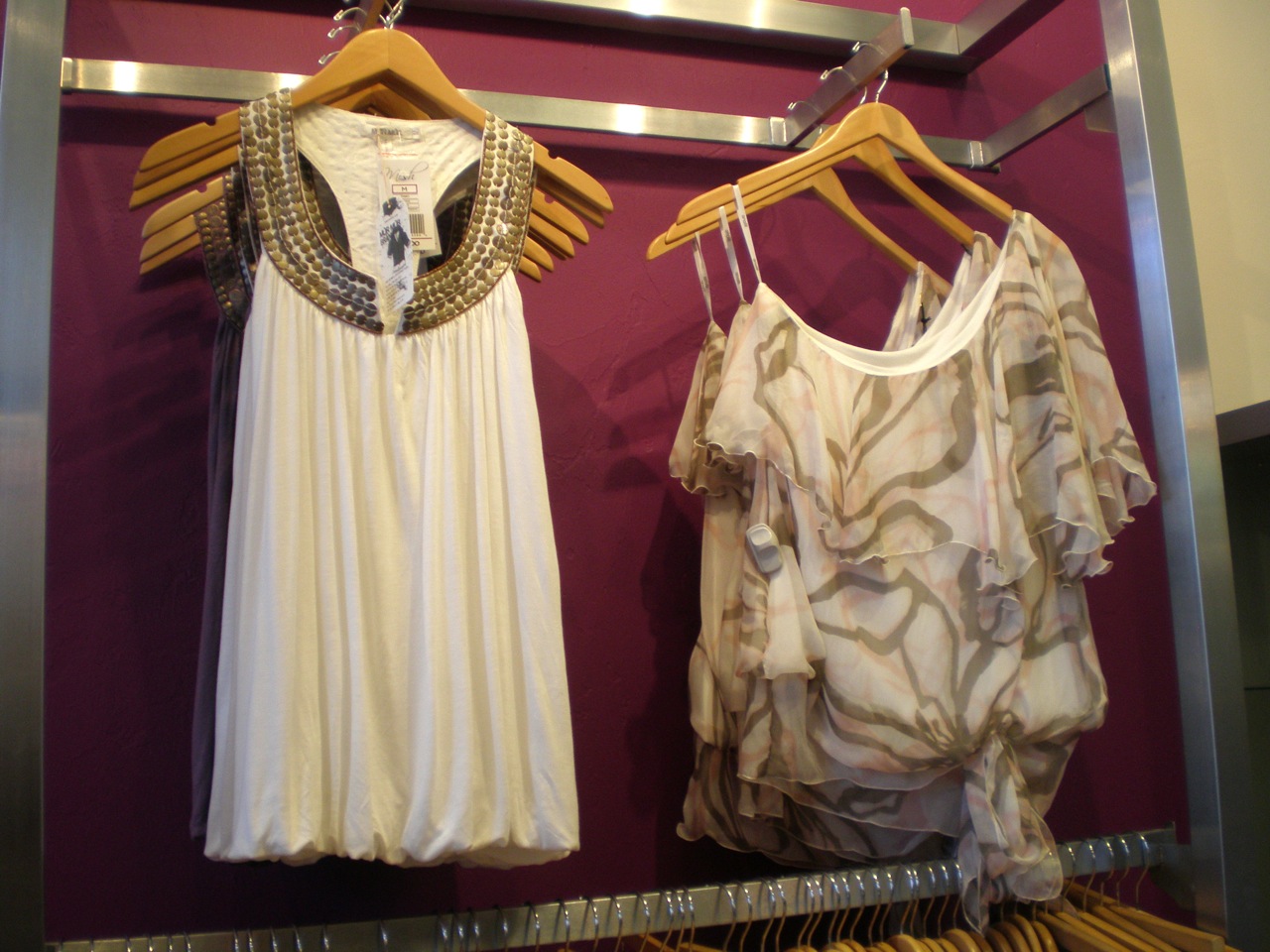 Posted on Apr 19th, 2010 in Gainesville Apartments, Gainesville

We were pleased to be invited to the Grand Opening of Mesh Boutique this Saturday.

They are new to the Union Station store lineup in Downtown Gainesville; and recently showed some of their collection at this spring's Gainesville Fashion Week. While owner Muna Shadeed gave us a early preview at the store we stayed on to see if customers were just as excited as we were.

What a treat! This is the type of place where you are greeted by name where you can run out with clothes half-on and grab multiple sizes where you can dance in their great floor-length mirrors if you wanted. It's almost like shopping in your bedroom...or in your really stylish friend's walk-in closet. At once you feel relaxed at home and ready to take on all the great racks of clothes.

On top of their ample sizes in the clothing; they've got lots to choose from in way of: pants denim dresses from casual to cocktail pretty tops and of course all the embellished looks via sequins beading and jewels once could hope for. Best part is all the looks are great and affordable (and we mean that!).

If you're headed that way then pay them a visit at 201 SW 2nd Ave Suite 111.