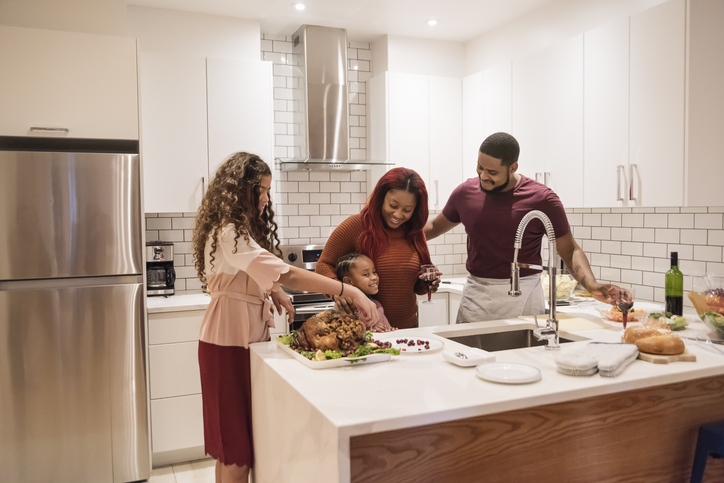 Posted on Nov 19th, 2021 in Your Apartment
Halloween has come and passed, and now, the rest of the holiday season is fast approaching. While you might still be working through your Halloween loot, it's time to put the skeleton and pumpkin decorations away, as Thanksgiving is just around the corner. Spending time with friends and family over the holidays is always enjoyable, but if it's your turn to host this year's festivities, you might feel some pressure. To ease your stress, Contemporary Management Concepts, LLLP, offers these tips for celebrating Thanksgiving in your Gainesville apartment.
Contact our property management team today to schedule a tour of our apartments in Gainesville!
Host Friendsgiving
Some Gainesville apartment dwellers may have family living within the city limits, but many have to travel in order to see their families over the holidays. For those without family nearby, chances are you're not the only one staying put around your apartment community this Thanksgiving. Why not make the most of it by deciding to host Thanksgiving for friends or "Friendsgiving." Make a list of a few friends, neighbors, and loved ones who plan on staying in town and celebrate together! Outfit your apartment with harvest-themed decor and create a list of dishes, beverages, and party games to enjoy during the celebration.
Don't Turn Down Help
Make the process of celebrating Thanksgiving in your apartment in Gainesville as easy on yourself as possible by accepting help from others with all matters regarding planning, hosting, cooking, and so on. Keeping in mind friends and loved ones' abilities and resources, you can ask each person invited to your Thanksgiving to assist with the party. These requests can include help setting the table, sending out invitations, taking care of indoor or outdoor decorations, or helping with cleanup post-party. Allowing guests to be part of different facets of Thanksgiving will likely help them feel more at home and can offer a feeling of inclusivity.
Invite Guests To Bring A Dish
One of the benefits of celebrating Thanksgiving with others is a somewhat more equitable distribution of cooking responsibilities among all attendees. Again keeping in mind each person's abilities and resources, ask each of your guests to bring a dish. For guests who have no cooking experience, you might suggest they bring a pre-prepared dish, such as a holiday-themed charcuterie platter, or eco-friendly disposable cups, plates, or silverware. Since you'll be hosting Thanksgiving in your apartment, you should only have to worry about making the main dish and helping each guest have a good time.
Rearrange For More Space
Depending on how you've arranged each room in your apartment, you might want to clear off some additional space to accommodate guests during your Thanksgiving celebration. Even if you can fit each guest at your dining table or in your kitchen, your guests will likely want to lounge and mingle after finishing their meal. Try to balance space for your guests to move around with seating to accommodate each person. You can do this by temporarily moving furniture that won't be used and shifting chairs and couches to the room's perimeter. Clear off the majority of your surfaces and designate a space for guests to put their coats and other belongings before joining the party.