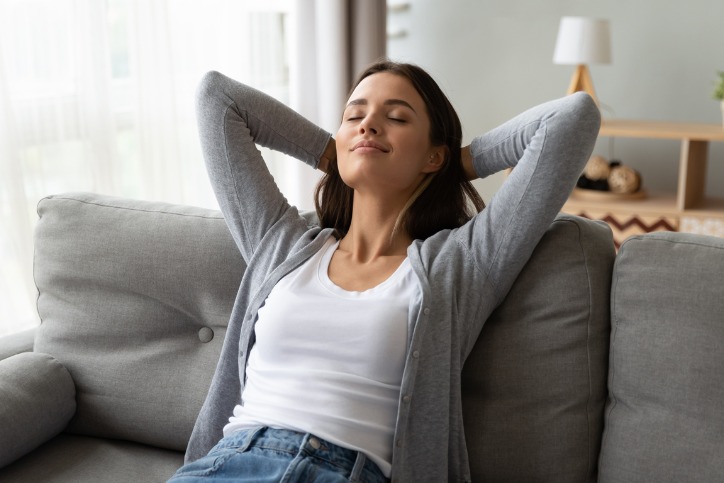 Posted on Apr 14th, 2021 in Your Apartment, Tampa
A home is not just a place where you rest on your downtime; it can also be a place where you host guests and where you can express yourself. For many people, living in a luxury apartment is a place with new appliances, updated flooring, and quality amenities. Below are five benefits of living in a high-end apartment in Tampa, FL.
Contact us today to learn more about our luxury living communities!
Maintenance Issues Are Less Frequent
Since luxury apartments use quality materials and more updated appliances, the need for maintenance is few and far between, even if you are putting them through a lot of use daily. This will save you some money in the long run. Luxury apartments are all about comfort, and this includes not having to worry about maintenance issues all the time. This is great if you are thinking of a luxury apartment and have a low budget.
You Can Feel Safe In Your Home
When living in luxury apartments, you might have a gated parking lot, a parking garage, an assigned parking spot, or all of the above. The security is top-notch and might not be found with regular apartments, which puts the "luxury" in luxury apartments. Full security may also include guards, cameras, and other protections. These apartments are also usually located in an ideal area, so you're always in a location that feels secure.
You'll Be Able To Live In A Relaxing Setting
The interior of luxury apartments is often home to large rooms and other stylish features like hardwood floors and walk-in closets. All the colors, finishes, and styles are designed to complement each other — you won't find any outdated features. Though, it's not just the interior of the building that is impressive. Modern apartments often have professionally landscaped and maintained grounds with top-of-the-line amenities such as a luxury pool and fitness center. You get to have the best of both worlds: luxury comfort in your home and with your amenities.
Become Part Of A Friendly Neighborhood
It is tough to meet people outside of an office setting, as many of us have very busy work lives. In a luxury apartment, all the amenities make it easy to connect with others and make friends. Residents will be surrounded by those who love where they live and care about the complex just as much as they do! Best of all, you can connect with others who relate to you and share the same culture as you.
Location, Location, Location
Luxury apartments are often found in prime real estate areas, right outside of all the action of the city! Due to the location, residents can rest easy knowing where they live is secure. Because contemporary apartments are in a convenient location, residents will also have easy access to dining, shopping, and nightlife!