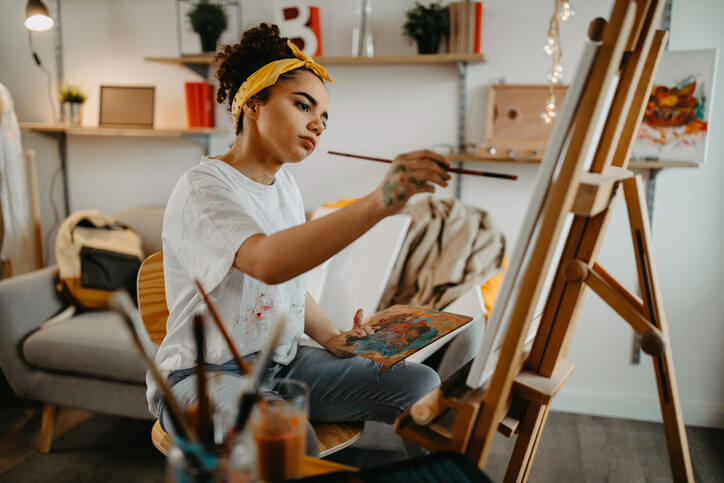 Posted on Oct 28th, 2019 in Gainesville Apartments, Gainesville
Deciding on the next place you're going to live can be overwhelming, and choosing between an apartment or house for rent in Gainesville, FL, adds even more stress. Juggling work, school, and a social life leaves little room for sitting down and seriously thinking about next steps, whether you're a new college student or a resident in the area, or just looking to move. Before making the final choice, keep in mind these six benefits of living in student apartments near UF or other apartments for rent in Gainesville, FL.
Low Cost
Lower costs are the biggest advantage of living in an apartment. When renting, you don't have to worry about a down payment or a mortgage like you do when buying a home. Besides the initial deposit and an additional pet deposit, if you decide to bring along a furry friend, there are few major expenses associated with an apartment.
Flexibility
If you're not ready to dive into a long-term commitment, apartments are the perfect short-term solution. Leases are typically six months or a year long, so you aren't tied down to one home if you're a resident on the move. Some of the modern apartments in the area come fully furnished, meaning you won't be lugging furniture from place to place! Whether you're on the hunt for a new job in Gainesville or returning to your roots, we can help you find the perfect apartment for your needs.
Safety
Many homeowners invest in home security systems, but apartments by UF are equipped with security measures at no charge. Neighbors are just a door knock away, and many housing communities have layers of entry before actually reaching an apartment's front door, so it makes it more difficult for thieves to steal valuable items.
Amenities
Gainesville apartments for rent come with many added amenities residents wouldn't find if they lived in a traditional home, including state-of-the-art fitness centers, pools, entertaining spaces, lounges, grilling areas, laundry facilities, and much more! Finding parking anywhere in Gainesville is a hassle, but most complexes come with plenty of surface parking or assign a space or two for each resident and their guests. Having everything you could ever need right at your fingertips is a major advantage of apartment living.
Less Responsibility
As an apartment renter, you are not responsible for the repair of appliances, fixtures or damages. Apartments in Gainesville have an on-site maintenance staff dedicated to fixing whatever problems may arise so you have less responsibility than the upkeep of a home.
Accessibility
A good location is key for any Gainesville apartment; one of the best things about an apartment complex is the close proximity to anything residents could ever need. For UF students, it's essential to have dining, shopping, and campus mere minutes away. At Contemporary Management Concepts, LLLP, we have a wide variety of apartments, condos, and townhomes spread throughout the Gainesville area making it easy for every resident to find their perfect home here in town. Contact us today about renting an apartment in Gainesville, FL!