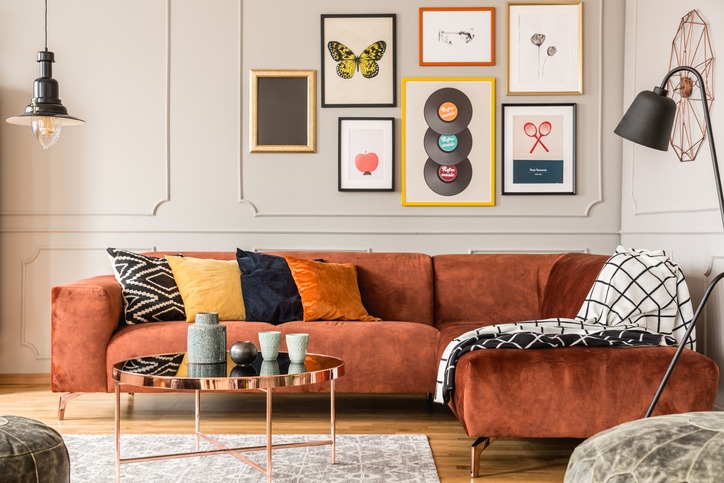 5 Decorating Tips That Won't Cost You Your Security Deposit
Personalizing your space is essential to making it feel comfortable and more like home. But with the restrictions of living in a rental apartment, it may seem difficult to create a personalized space! While not being able to paint or make holes in the walls can seem to limit your decor options, there are many ways around these rules that can transform your apartment into a unique place of your own. If you're looking for a new Florida apartment to make your own, contact Contemporary Management Concepts, LLLP today to schedule a tour of our apartments in Florida!
Lighting
Lighting is often considered the most transformative aspect of interior design. It can completely change the mood of a room. Bringing table lamps and standing lamps can be a functional way to add a design element to your space. Plus, they don't take up a lot of space and are easy to integrate into your existing design.
Peel & Stick Wall Treatments
Don't worry, peel and stick wall treatments look better than they sound! These treatments can mimic wallpaper, paint, or tile and come in various colors, patterns, and textures, making them a great choice for an accent wall or the whole room. Using peel and stick faux tiles in your bathroom or kitchen can give your backsplash or vanity area a make-over! As a bonus, these peel off without damage, leaving your apartment the same as when you arrived.
Curtains
Lightweight curtains can be hung from removal peel and stick hooks, helping your apartment feel cozy and homey. Curtains can make a space feel complete and established while tying in other decor elements in the room. In addition, consider installing the hooks and curtain rod as high up and close to the ceiling as possible, to help make your ceiling appear taller than it really is.
Wall Art
Bare walls are boring! Hanging wall art is still possible without using nails or tacks by using peel and stick wall hooks for heavy items and sticky tack for lightweight wall art. Photos and art complete a room and are the best way to individualize it. Choose art and photos that are meaningful to you while keeping in mind how the colors and composite of it affect the rest of your decor.
Indoor Plants
Green thumb or not, plants are a beautiful way to liven and warm an apartment. If you are intimidated by the thought of taking care of plants or have low natural light in your apartment, choose durable low-light plants like a snake plant or the "ZZ" plant. Or buy a few faux plants. Don't worry! — No one will know the difference as long as you remember to dust them. Indoor plants are an affordable and fun way to make your space look stylish and put together.