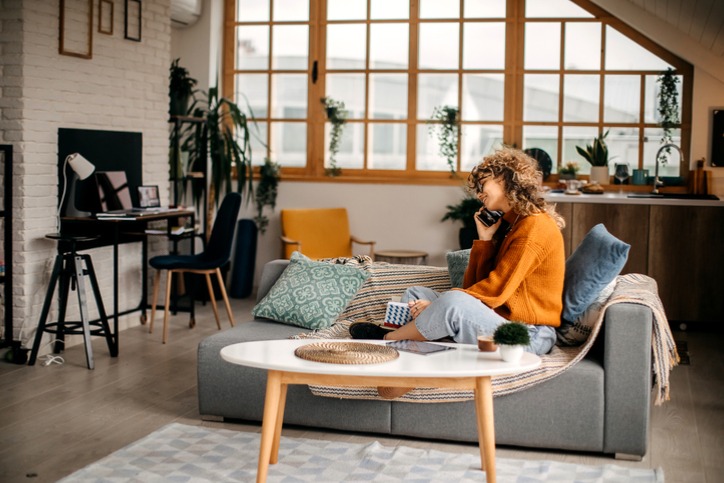 5 Decorating Ideas Your Small Apartment
Living in an apartment allows you more freedom and access to excellent community amenities that homeowners pay hundreds, if not thousands, of dollars for. But, when decorating a small apartment, things can get tight. To help efficiently make use of your space, we are offering these five amazing decorating ideas for small apartments.
Want to find the best size apartment for you? Contact Contemporary Management Concepts, LLLP today to schedule a tour of our apartments in Florida!
Utilize Vertical Space
In a small apartment, you have to use as much space as you have, and your walls are some of the most underutilized spaces. Think of your walls as blank canvases on which to designate some utility. You can hang items, such as shelving and lighting, or lean items, such as a ladder-style shelf or bookcase. Bonus points if the bookcase or shelving has a flat top that you can use as storage for boxes. You can keep everything looking stylish by opting for decorative boxes or bins. In the kitchen, wall racks can be hung for extra utensil storage, and a pots and pans rack can be hung from the ceiling to free up extra cabinet space. If you don't need dedicated drawers for a desk space, consider hanging a floating desk on the wall that can be folded up when not in use.
Use Mirrors
Mirrors reflect their surroundings, making the visual space appear larger. You can also take a page out of feng shui practices and install your mirror in a location that reflects natural light or something of beauty, such as a piece of art, to get some added benefits. Because full-length mirrors can be expensive, select a bunch of smaller mirrors and install them in an art deco pattern or throughout your apartment. You can also purchase a few door mirrors and hang them on a larger wall a few inches apart to accomplish the same effect as a full-length mirror but at a fraction of the cost.
Double Up Functions
In a small apartment, most of your furniture should serve at least two functions. This can be as simple as placing your couch behind your desk or bed to act as a separation of space or using something like a slim console table as a bed headboard/nightstand. Any tables should have drawers or storage space, such as a trunk for towels and linens doubling as a coffee table. A chef's cart can provide much-needed storage space for kitchen appliances while giving added countertop space for food prep, work, dining, or entertaining. Speaking of working, you can use a slim console table as both a place to work and a place to get ready for the day.
Pick Small Furniture
This one goes without saying, but be picky about your furniture and how much space it occupies. You want to select pieces that take up as little space as possible from the bed to the couch, tables to the lamps. This way, you still get the form and function, without sacrificing excess space. So, instead of a full couch, opt for a loveseat. If you need extra seating for guests, consider using foot stools, chairs that double at the dining room table or desk, or folding chairs that can be neatly stored when not in use.
Lighten Things Up
Brighten your apartment up, not just with light (both natural and not), but with pops of color in your decor. Choosing softer colors for furniture makes it seem like the space transitions seamlessly into everything else. Dark or bold pieces can stand out and make the space feel tighter. If you're able to paint in your apartment, try using different colors for different sections to add some interesting decor and make the space feel bigger. If you can't paint, wall-to-ceiling curtains can add color and distinction while also giving the impression that your ceiling is higher.