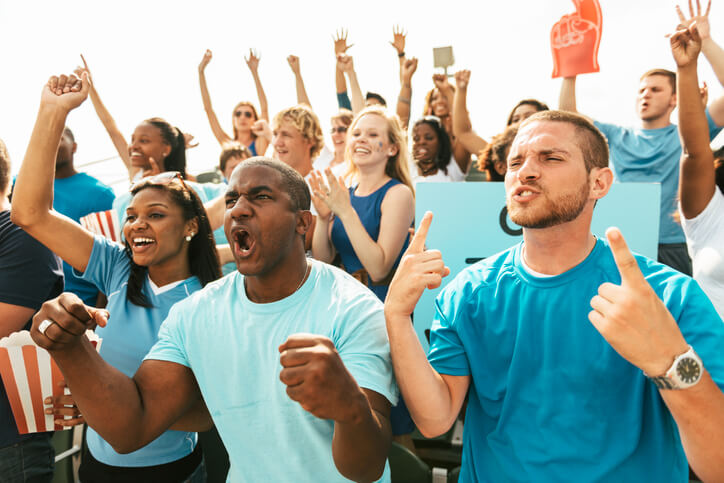 Posted on Feb 13th, 2018 in Your Apartment, On Campus, Home & Decor, Gainesville Apartments, Gainesville, College Students
The University of Florida is bolstered by a great community of Gator fans who support both the school as well as one another. One way to proclaim membership to the UF community is with clothing or other items that display the school's colors or the Gator insignia. On campus, classrooms and dorms are bedecked with blue and orange items, but of all the venues off campus housing near UF is perhaps the best place to witness exhibits of Gator pride. To show support for UF in your apartment, there are at least five must-have pieces of Gator gear to consider.
Gator Gear for Your Gainesville Apartment
From banners and flags waving in the air to students wearing orange and blue sweatshirts and hats, there are many forms in which Gator fans can express their school pride. In an apartment, though, there are certain Gator items that are most appropriate.
Bedding
As residents discover the benefits of living off campus student apartments are growing in popularity. One advantage to living close to UF is saving time each day from the short commute to campus, and many busy students use the extra time to sleep in later. If this is your case, then Gator bedding, including a comforter, sheets, and pillowcases, is a must-have item. Not only does nice bedding help you be comfortable and maintain healthy sleep habits, but your bed, as the largest piece of furniture in the apartment, is a a great place to show off your Gator pride.
GatorPass
Before heading into their UF student apartments, many residents will first park their vehicles. Like a bumper sticker or window decal, a GatorPass is a great way to demonstrate school pride on a vehicle. The only difference is your GatorPass has the added benefit of functioning as a rechargeable E-PASS for Florida toll roads. So, while traveling to a UF sporting event or academic conference out of town, not only will your GatorPass enable you to proceed conveniently through tolls, but when you arrive at the destination, people there can see that you support the Gators.
Beach Towel
North Central Florida isn't a coastal area, but that doesn't mean you won't have chances to go swimming in the O'Connell Center Pool or the residents' pool of your off campus student housing. For these occasions, a Gator beach towel comes in handy. But your orange and blue beach towel has other uses than keeping you dry after swimming, as you can also fold the towel for added seat padding during a Gators sporting event. What's also neat is that when you do visit the coast, such as during spring break, everyone on the beach will know you're a Gators fan.
Jersey
Whether on the field, on the court, or in another sports venue, the Gators are a powerhouse of college athletics. While you're attending a game or even watching one on TV, there's no better way to show your Gator pride than a school jersey. Some people even frame their UF jerseys for decorations on apartment walls. But even if your jersey spends most of the time hanging in the closet, as soon as game day comes, and you don that blue and orange jersey, you suddenly have a connection to other Gators fans. After all, part of the enduring success of UF athletics is the unyielding support of the Gator community.
Slippers
Students lead active lifestyles, and even when you're home in your apartment, there are still tasks to do, such as cooking or taking out the trash. Gator slippers are thus a must-have item for keeping you comfortable while you're on your feet at home. Even while doing homework at your desk or lounging on the couch watching TV, a pair of slippers is a sensible substitute for wearing socks and shoes at home. And when the cold months start up in, you'll be glad to have warm indoor footwear.
Rent Off Campus Housing Near UF
Contemporary Management Concepts, LLLP offers property-management services for student and family communities across North Central Florida. When it comes to student apartments and off-campus housing, we have a variety of rental properties available. Finding student housing that suits your lifestyle, preferred location, and budget is thus straightforward when you work with the team at Contemporary Management Concepts, LLLP. Contact us for more information.