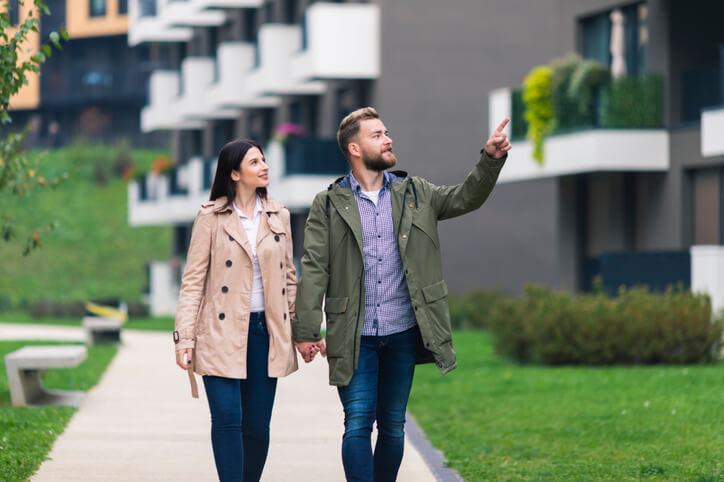 Posted on Oct 7th, 2019 in Gainesville Apartments, Gainesville
To many future renters, searching for apartments in Gainesville may seem like an overwhelming task. Renters from a multitude of backgrounds call Gainesville home and apartment rentals reflect this diversity. Whether you are a student or a professional, live alone or with family, there are options for you out there — but without a good strategy to navigate these options, searching for the right apartment could turn into a tedious and lengthy process. To better help you in your search here are some general tips and guidelines from Contemporary Management Concepts, LLLP.
Be Specific When Searching Online
There is perhaps no better way to go apartment hunting than searching online. Almost all businesses nowadays have an online presence, and apartment communities in Gainesville are no different. A few quick searches on Google can get your search started and take you to a number of rental property websites — but unless you use keywords that are specific to what features you want, you are bound to get an overwhelming list of results. Make sure you use specific keywords when using search engines in order to get results that are more relevant to you. For example, if you plan on moving in with a pet, use keywords such as 'pet-friendly apartments in Gainesville' as opposed to just 'student housing'. Make a list of the particular amenities you are looking for and include them in your online search. This will narrow down your options and make finding the right apartment a lot easier.
Look For The Most Up-To-Date Information
While searching online can certainly give you access to a lot of information on aspects like offered amenities and budget range, what you see on many third-party pages may not always be the most up-to-date information. You may want to know what Gainesville student housing features renovated kitchens and bathrooms — but recent renovations may not be displayed on some websites just yet. Visiting the official property websites and, if possible, giving them a quick call can help ensure that you won't be surprised later by unforeseen costs or compromises. If calling a rental property or property management company, be sure to have a list of questions ready and take notes of the answers.
Find Reviews
Reviews are a great way to learn about the quality of service provided by apartment communities, so make sure you take advantage of this resource. When looking at reviews online, pay close attention to the date they were posted and rely on the most recent reviews first. Look also for replies posted by the community's management. If you find any, this is a good indication that they are actively listening to their tenants and that they care about improving the quality of their service.
Find Out What Is Nearby
For many renters, what surrounds their apartment communities can have a huge impact on their living experiences. Even when the apartment itself has all the desired amenities and priced within budget, what lies beyond the complex could often be overlooked at the detriment of the renter. Students with limited transport looking for student housing near UF could be seriously affected by a lack of shops and entertainment around them. Fortunately, a quick map search or drive around the area can reveal what supermarkets, parks, schools, bus routes, and shops are available to you nearby. This can help you narrow down your search and also plan for your future commutes.
Student Apartments For Rent In Gainesville, FL
Contemporary Management Concepts, LLLP understands that finding the right apartment takes time and resources. To make your search easier, our property offerings cover a wide range of needs including both apartments and houses for rent. To learn more about why our company is trusted by renters throughout the Gainesville community, contact us today.